A sister is a little bit of childhood that can never be lost. ~Marion C. Garretty
My Sisters and I hung out most of the day Saturday. We went to several Christmas bazaar's and the Christmas show at the Expo Building. We saw quite a few nice things. (I've never seen so many Scentsy booths in my life!) There were alot of nice hand crafted items. We laughed until we cried at some of the stuff we seen; especially the redneck booth. We came upon a both that has some awesome stuff. I found a special item for my mom... I better include a Depends.... because she might laugh until she pee's her pants....
If you don't understand how a woman could both love her sister dearly and want to wring her neck at the same time, then you were probably an only child. ~Linda Sunshine
I tried to hold the camera out as far as I could to get a picture with Santa in the Background.
Then this nice lady seen us and volunteered to take one of us...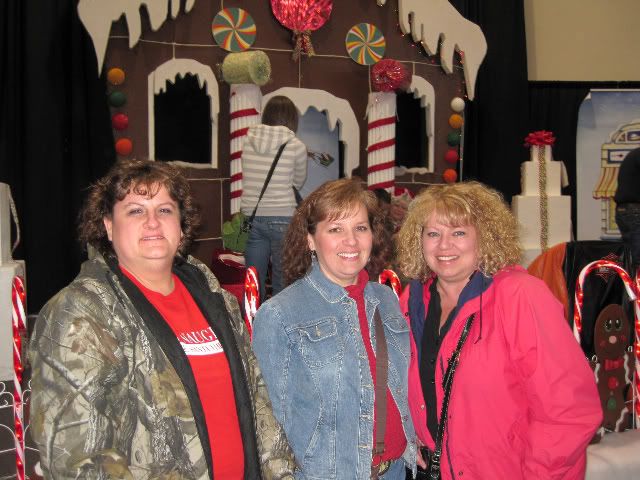 I really wanted to go to the Night Light Holiday Parade but it was bone chilling cold outside. I could barely stand to go out to get the mail... let alone stand outside to watch a parade. Maybe next year...
To the outside world we all grow old. But not to brothers and sisters. We know each other as we always were. We know each other's hearts. We share private family jokes. We remember family feuds and secrets, family griefs and joys. We live outside the touch of time. ~Clara Ortega
EnJOY!