This is a picture taken of me with my Son Eric and his son Carter. This was taken after we had full bellies on Thanksgiving. Hey
Mom
! I know you're reading this... Next time you're in town we need a 4 generation picture.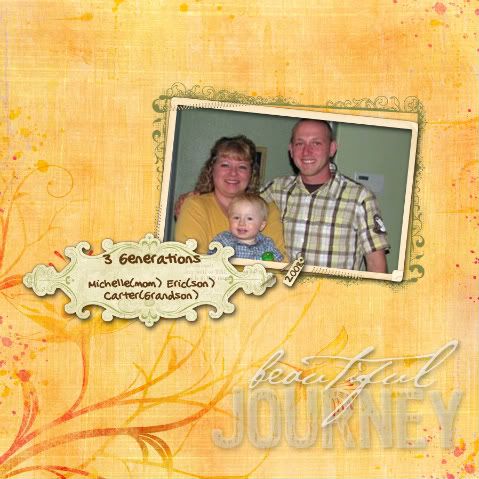 I have a 5 generation picture when Eric was born. My Grandma Spilly, Grandma Beth, Mom, Myself and Eric... I'm going to have to find that and scrap a page to share with you.. I'll add that to my project list.

Products from Designer Digitals and Little Dreamer Designs.
Have a fabulous day!