I posted previously that I was going to make a few digital Christmas cards. I took several pictures of My Handyman and I, holding my arm out as far as I could. Well.. the Handyman can get impatient! (NO!) So this is as good as it gets. Ain't nothing but the real thing... Baby!
PS. I painted the snowman in the background.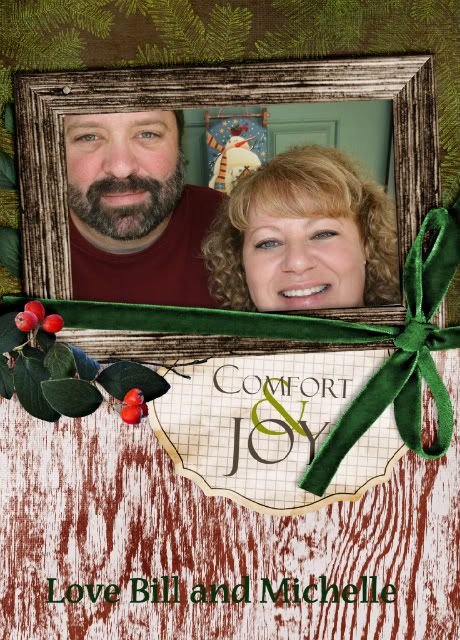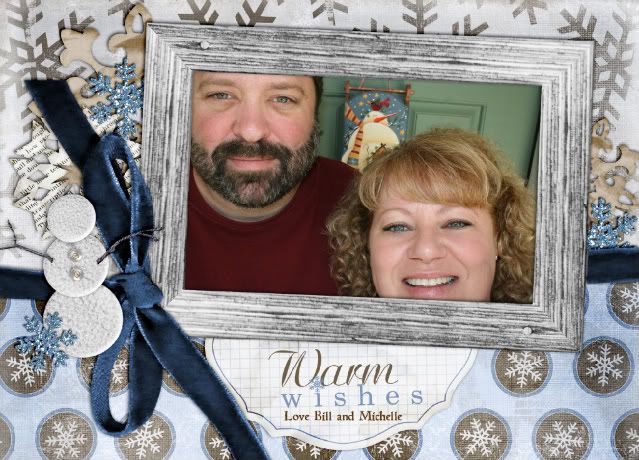 Both of our faces are cut off , but its the love and thoughts that count!!!
Enjoy!