I love snowmen so it shouldn't surprise you that one of the cards I'm working is exactly that!
A couple of days ago I got out a bunch of my stampin stuff out so that I can make my cards! My dining area is a disaster!! What a mess! hopefully I'll finish up in the next week...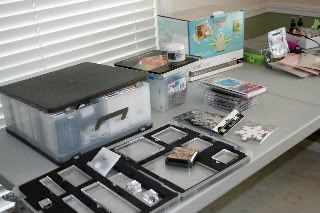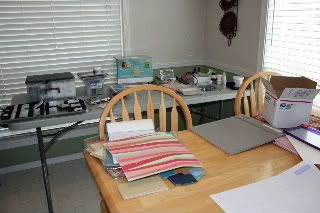 These handsome little 3x3 snowmen were created using my
CTMH
Nov SOTM - All Decked out and paper packet - Aspen.. I love the colors! I stamped and cut out each little piece. I used my ink pads and twinkling H20's to watercolor everything. They are blinged up with a little bit of stickles.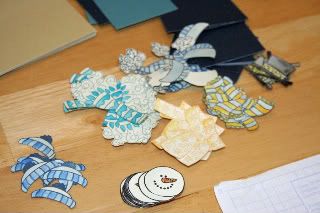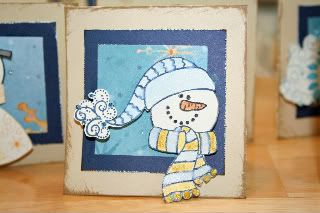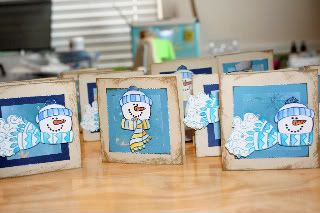 I also made some snowflakes for some other cards I'll be creating. I punched them with Martha Stewart's snowflake punch. I then used a blob of liquid glass on them and dipped them in diamond dust. They're heavenly!!!
What are you creating this holiday season????