edited: Look how much better the pages look with drop shadows added!
Way up high in the Winter sky, One little snowflake caught my eye. Down to the ground it fell without a sound. And before very long it was snowing all around.
Carters first winter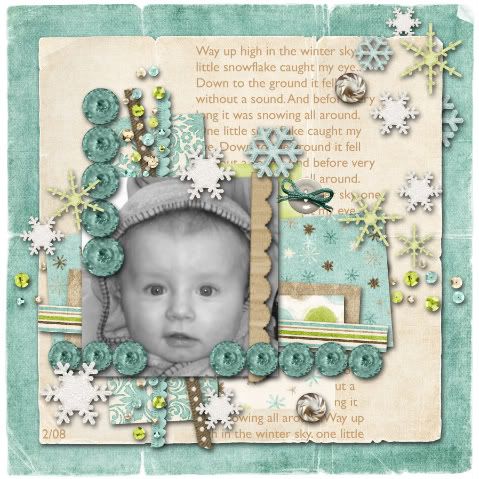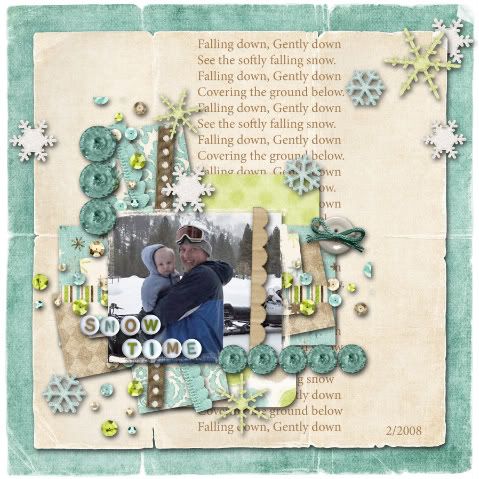 Products used from
The Sweet Shoppe
. Font - Gill Sans MT
Enjoy!