I thought it would be fun to take a self portrait of myself with my camera. As you can tell, its a true reflection because the Canon is backwards! I changed the saturation of the photo to a pink tint to match the paper.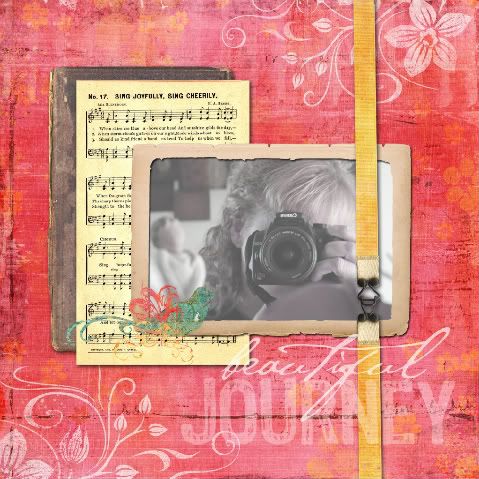 Products used -
Little Dreamer Designs
. Font - Amanda's hand.
Enjoy!