I am taking an online journaling class offered by
Jessica Sprague...
I'm on day four and have made a story on hand book, which is divided into sections. Roots, Family, Self, Spouse and a tab for each child. There is a whole list of questions under each section to spark the memory and start journaling....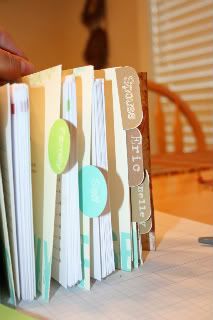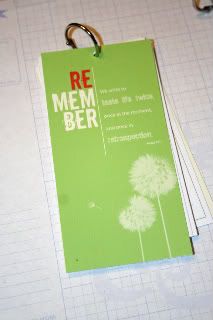 Example..
Roots:
Ancestors, Your Mother and Father, Your Birth and Childhood, Your teenage years, Young Adulthood.
Family:
Dating and Marriage, Pregnancy, Your children and Babies, Family Life, Grandchildren etc.
Self:
Times then and now. Memorable Experiences, Work, Pets, Travel, Hobbies/Talents/Creativity, Home and surroundings, Religion/philosophy/Spirituality... etc.
There are hundreds of questions.
I also made a little travel book to keep in my purse to make notes on what is happening now in my life.. I can jot down notes to keep track of memories. I've always loved journaling. Oh how I would love to have journals from Grandparents to read about their life growing up...
We write to taste life twice, once in the moment, and once in retospection.
EnjoY!