Sunshine on my shoulders makes me happy.
Sunshine in my eyes can make me cry.
Sunshine on the water looks so lovely.
Sunshine almost always makes me high.
                                    Mr. John Denver
Go watch his video HERE.
Last weekend I got sunburned sitting by the river while fishing.  My face is peeling.  My lips are blistered and peeling.  This week…. rain, wind and cold.   This morning it was 35 degree's and I hear we have a chance of snow tomorrow.   Really?  Is this a bad joke for my BBQ and everyone else camping and picnicking?
I created my sunshine card for one of our VP's that will be retiring next week.   It looks like I'm going to have to create my own sunshine!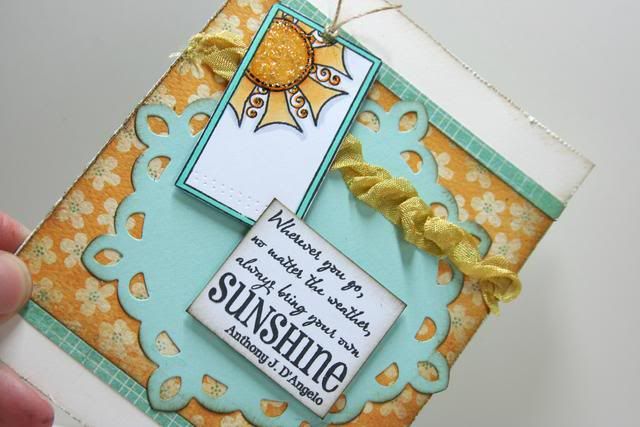 The sun doesn't think, compare or judge. It just shines for all life.
Let the sun be a reflection of the teacher within.
Just shine ...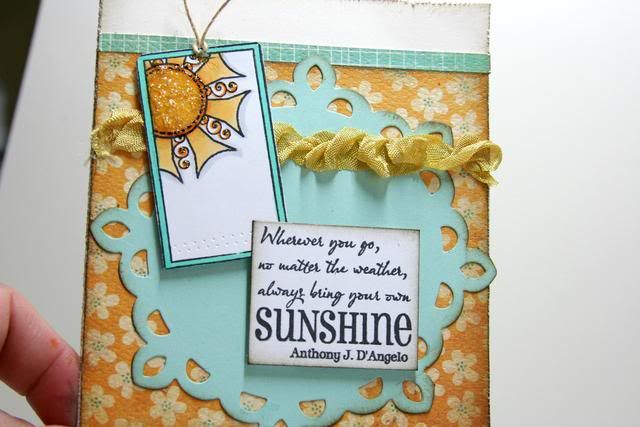 Products used:  Verve – Enjoy Today. Feel the Sun. Shapeability. My Minds Eye. Distress ink – vintage photo. Copic markers. Seam binding ribbon. Twine. Tag. Sewing tool. Stickles.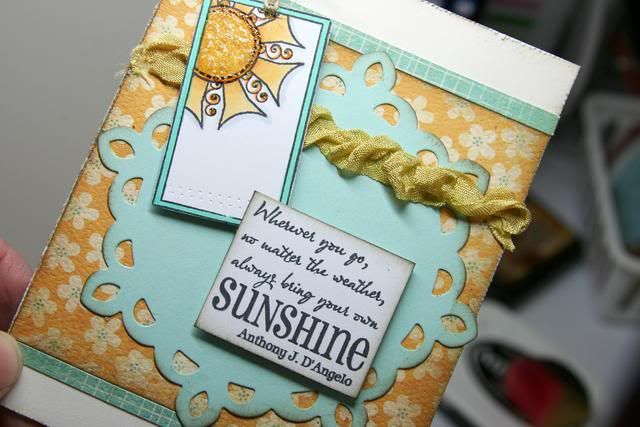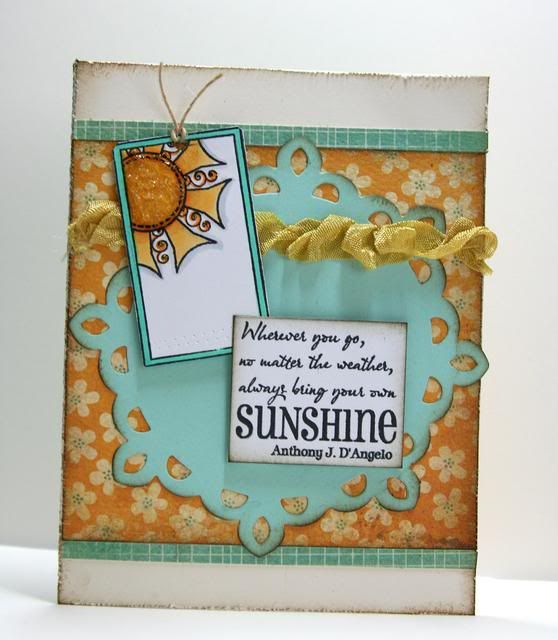 Be Creative!