I hope everyone had a fabulous Mother's Day.  I had to wait to post this card until after I gave it to my mom.  I was able to spend the afternoon with her. We went to dinner at Famous Dave's.  We met my Daughter Ashley, David and his Parents and Sister.  It was Delish
Grown don't mean nothing to a mother.  A child is a child.  They get bigger, older, but grown?  What's that suppose to mean?  In my heart it don't mean a thing.  ~Toni Morrison, Beloved, 1987
I created this for Viva La Verve challenge.  You can see more HERE.  And.. guess what?  I won the challenge for April.  I get the entire new June stamp release from Verve.   Exciting huh?
A mom forgives us all our faults, not to mention one or two we don't even have.  ~Robert Brault,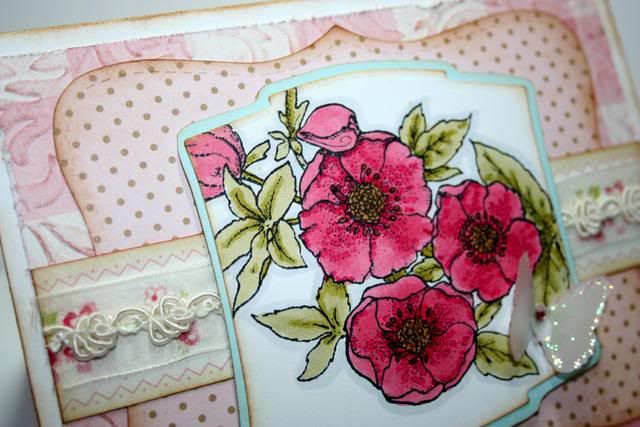 There's nothing like a mama-hug.  ~Terri Guillemets
"Every one of us can mother someone—beginning, of course, with the children in our own families but extending far beyond. Every one of us can show by word and by deed that the work of women in the Lord's kingdom is magnificent and holy. I repeat: We are all mothers in Israel, and our calling is to love and help lead the rising generation through the dangerous streets of mortality." Sheri L. Dew, "Are We Not All Mothers?," Ensign, Nov 2001, 96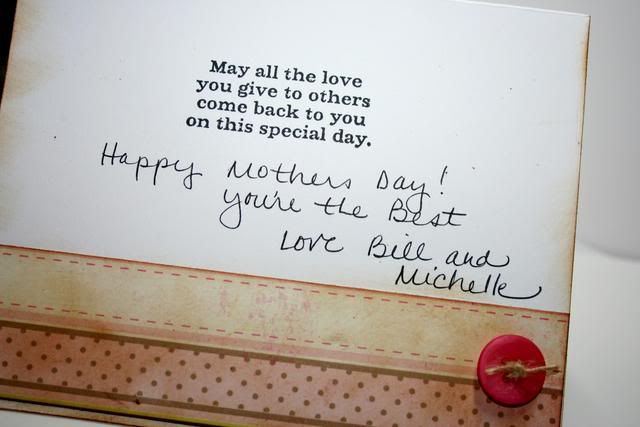 Products used:   Girls Paperie.CTMH - Heavenly Blue. Flourishes – Lenten Rose. Nestabilities – labels 2. Sizzix – top note. Distress ink – Victorian Velvet, Vintage photo. Vellum. MS butterfly punch. Cuttlebug emboss folder. Stickles. Lace. CHF – Mothers Day Centers. Button. Twine. Copic markers.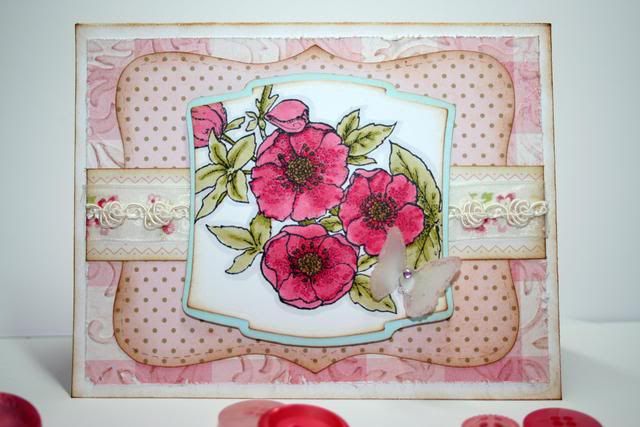 Be Creative!