My Handyman and I went camping this weekend.  It was such a beautiful weekend to be out and about.  The weather was in the mid 70's.  We caught some nice catfish (6- 1 gal freezer bags after filleted), and relaxed.   I took quite a few photo's. Not my usual.   I'll share some of them with you over the next week or two.
There is a bridge that crosses from the Idaho side of the Snake River to the Oregon side near Steck Park.  This is the beginning of Brownlee Reservoir.  Quite a few freight trains come through the area.  
I stood on a trail near the tracks as this UNP train came through.
Union Pacific Corporation (NYSE:UNP) is one of America's leading transportation companies. Its principal operating company, Union Pacific Railroad, is North America's premier railroad franchise, covering 23 states across the western two-thirds of the United States.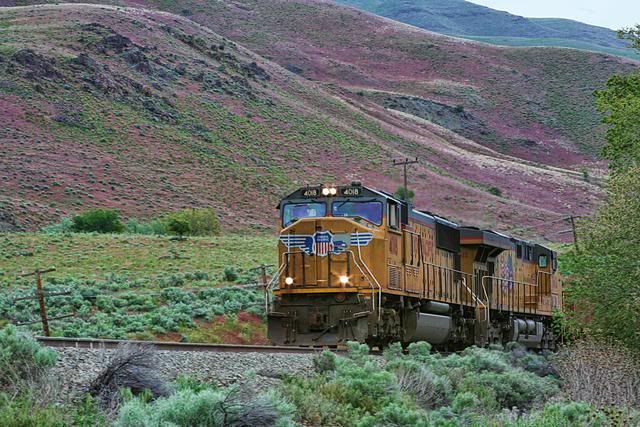 Be Creative!