This is a new project I just started.  This is the very early stages but I'm on a roll…  I've had the itch….  I have several projects I want to complete before the holidays so bear with me…..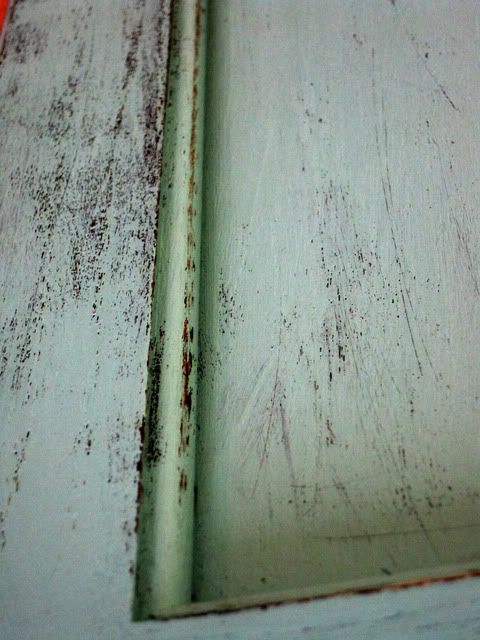 I found some old kitchen cabinet doors at Restore.   A store that benefits Habitat for Humanity.  I thought they would make great paint projects.. along with several other things I have in my stash.
I painted the door Tradition Burnt Umber,  then rubbed on some candle wax and painted a pretty grey/blue color..  When dry, I lightly sanded.  The wax from the candle prevents the paint from sticking to the undercoat.   I love this look!
Finished project will be similar to the project at the bottom of my blog….    No two item are every the same… but fairly close..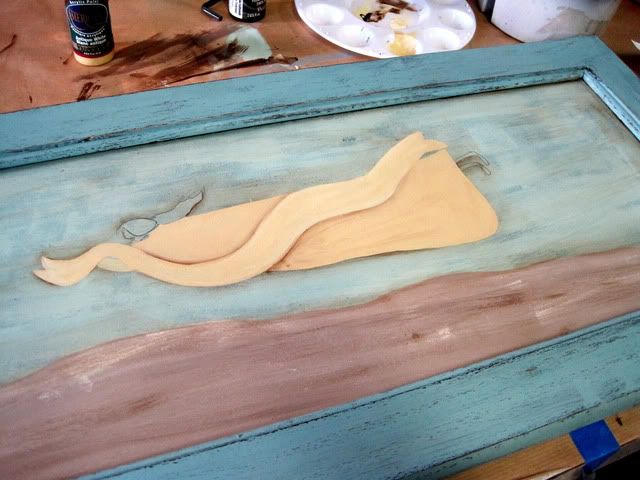 " You see when you're hunting for the glad
things, you sort of forget the other kind"