There are so many Birthdays in September I cant even count.  I think I have over 20 cards to make.  Gasp!   I better get busy!   Especially since there are two weekends I won't be able to be creative. 
I'm going to South Lake Tahoe for a week.  I'll be sure to take alot of photo's to share.  My DIL has been researching the Gondola ride to the top of the Mountain.  That should be fun.  The first weekend we'll be there is Labor Day weekend.  There is a big 3 day Arts and Crafts Festival.    Mom and I may take a drive into Sacramento one day.  And guess what Mom… the house is only a mile from the state line and the Casino's . We'll have do do this too ----->   Viva Valhalla, a celebration of Tahoe's Latino culture.  I'm sure the food will be fabulous!     There is a big Farmers Market, and an outdoor flea market. Who knows what all we'll do …   Its vacation…   I'm going to relax!
This card was created using  my Verve stamp – Framed Wishes.   I received this free with my purchase for their August new release.
It's hard to tell, but if you look really close, I scored random lines on the red.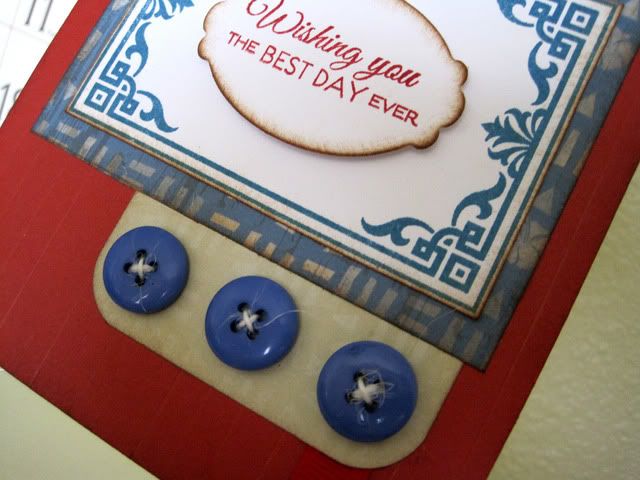 Products used:  CTMH – Cranberry Red. X7111B – Moon Doggie. Indian Corn Blue.  Verve – Framed Wishes. Buttons, ribbon,  conch, twine. Nestabilities – labels 10.