Is it Spring yet? I am really wanting it to arrive. Last weekend when I was at my Mom's we noticed that her Iris are starting to come up. ... and a couple of days ago I noticed that my Day Lilies are starting to sprout little green strands from the cold earth. Such a tease!
I love this
Verve
stamp - Accent Notes! and not too long ago I ordered the
CTMH
paper - Sweet Home - X7116B... such pretty colors. Buttercup. Heavenly Blue and Indian Corn Blue.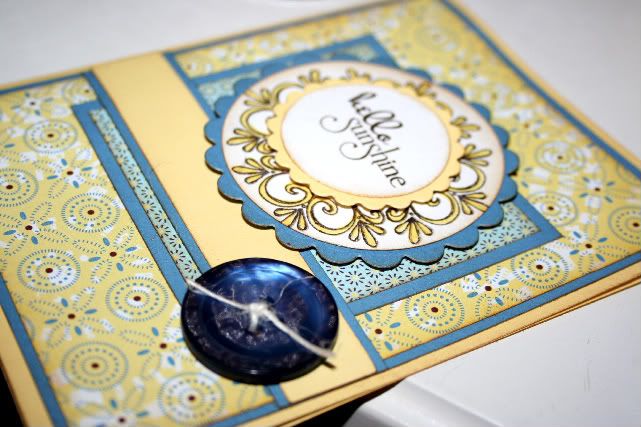 I'm really not complaining... We've had a very mild Winter. Less than average snow fall...Our snow pack is at just over 80% of normal, which is pretty rare this year considering everyone else in the US seems to be having record snow fall!
I just thought I would let you know that I want some warm sunshine to go out and bask in.... Before you know it... I'll be complaining of the heat! :)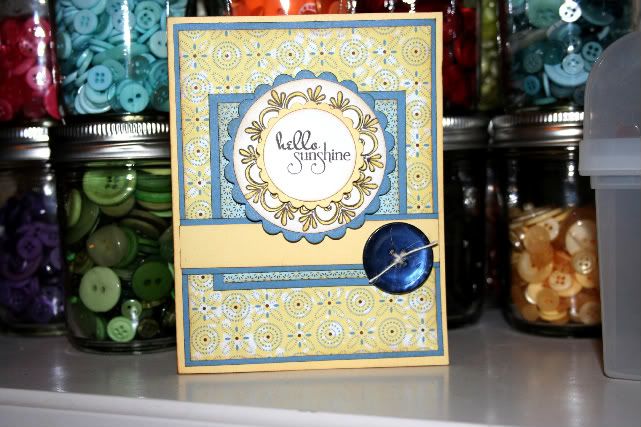 Products use: CTMH - X7116B Sweet Home. Buttercup. Indian Corn blue. Verve- Accent notes. Buttons. Twine. Nestabilities. Twinkling H20.
EnJOY! Create! Simplify!