Sunday I went with Scissorbella and Prince Charming and David's Mom, Jackie, to do their gift registry for their wedding. What an adventure! So much fun stuff to choose from!
Our first stop was
Kohls
. David was quite excited to use the gun!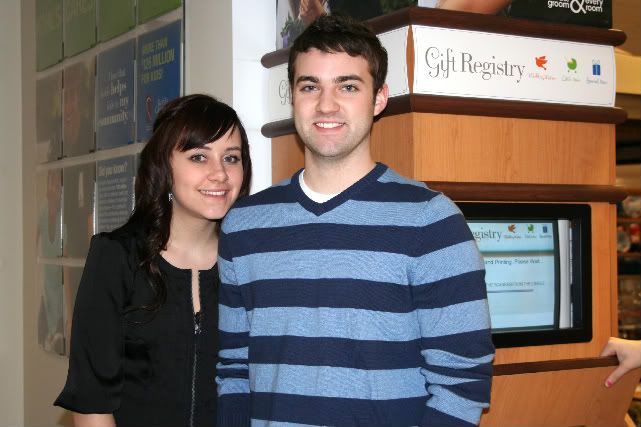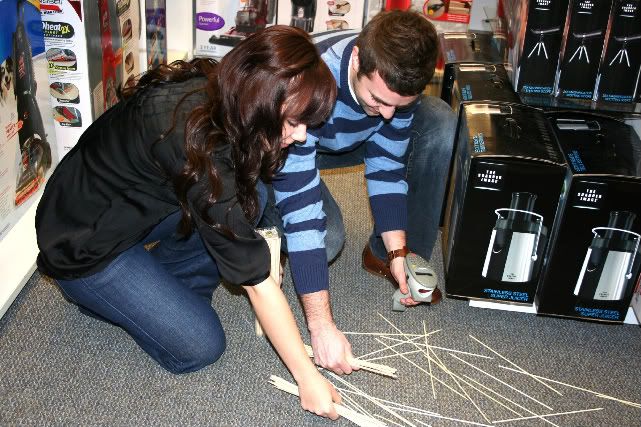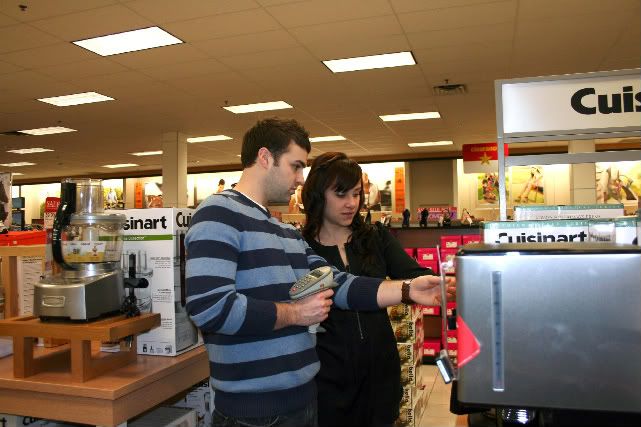 After two hours at Kohls, we went to lunch at
Jimmy Johns
and had some great sandwiches. Its the first time any of us had been there.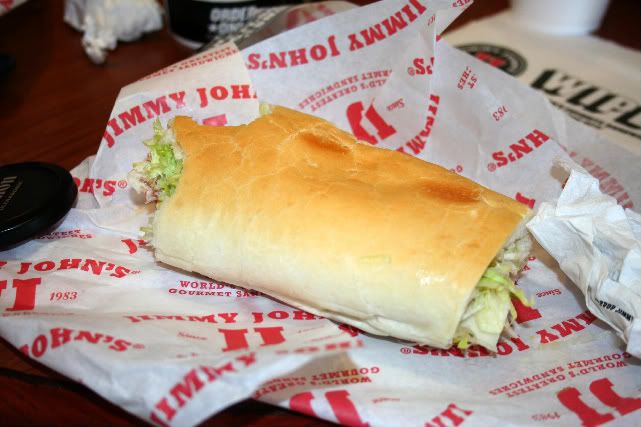 Oh Brother! Another picture??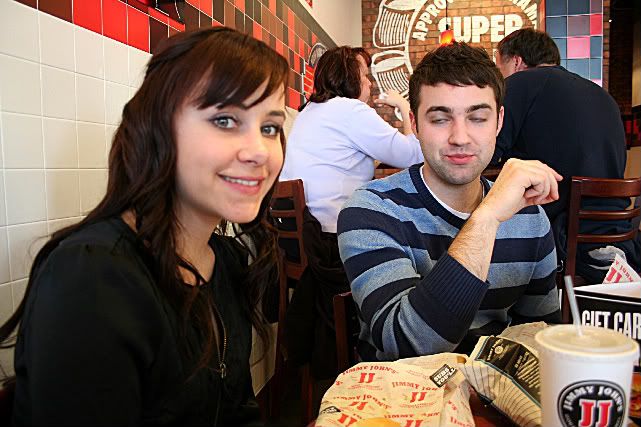 Our last stop.
Target.
Its amazing how much stuff they have to choose from! Decisions! Decisions!