I grabbed my camera Sunday Morning and headed out the back door to take a few shots of the early morning snow. I love the images of it in the tree branches. So pretty!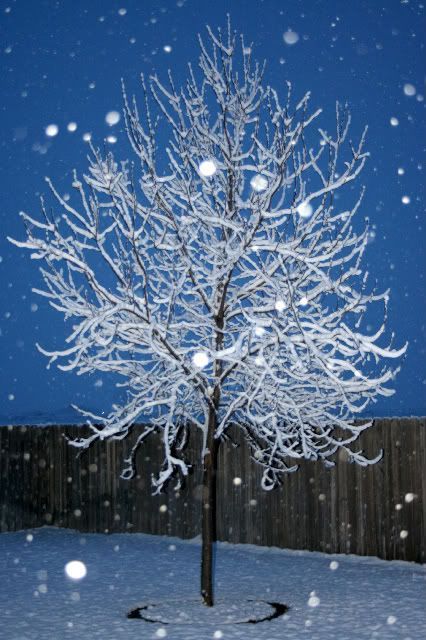 This one was taken a little later in the morning after the sun came up. I added a pretty little frosty texture.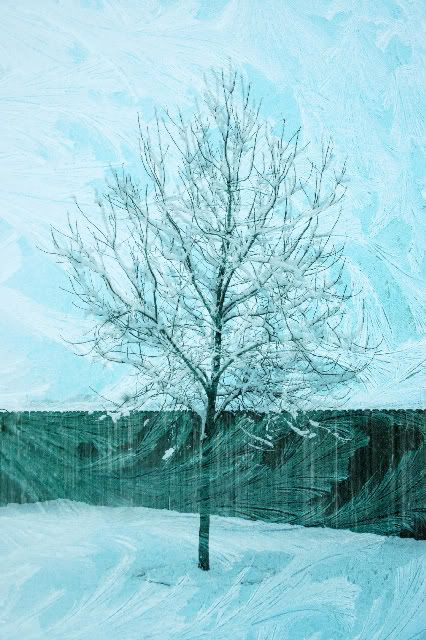 Last one!! I created a duplicate layer of my photo and adjusted it to hard light mix. Love the effect. I can see fun cartoony images for scrap pages in the future!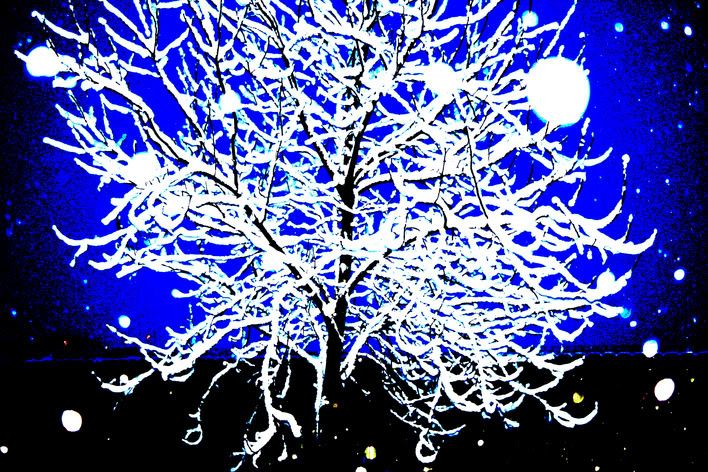 EnJOY! Create! Simplify!