Do you believe in miracles? I think miracles are happening daily; all around us. We just need to stop and notice them. A friend of mine found out a few weeks ago that her daughter (age 31) has breast cancer. I know that she is praying for miracles to happen. When I seen
Verve's
newest stamps... I had to buy this one.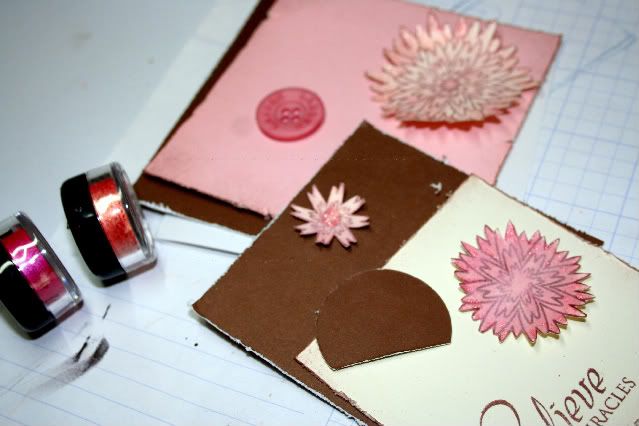 I stamped the flower 3 times, colored them with twinkling H20's and cut them up into layers. I also added some stickles for a little extra bling.
We all need to believe in miracles. Whether it's for someone else or for ourselves.
Products used: Verve - Believe. CTMH - Chocolate, Baby Pink. Twinkling H20's - Pink grapefruit, Apple Blossom. Stickles - Cotton Candy. Lace, Button.
EnJOY!