I've finished coloring several images from
Pink Cat Studio.
They're anxiously waiting to become some fabulous creation! Whateva! These cute little guys are captivating!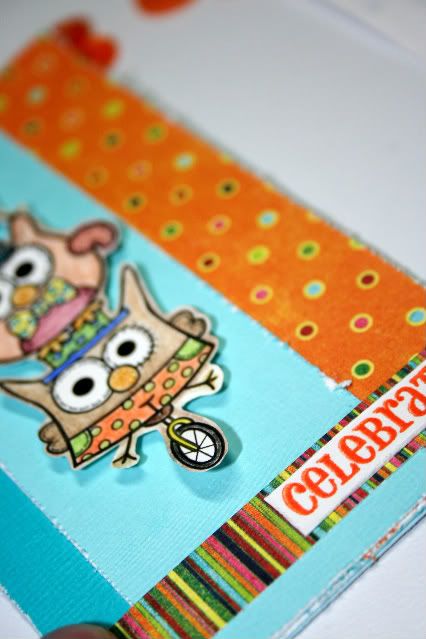 How would you like to be the top guy.. He looks a little tipsy huh?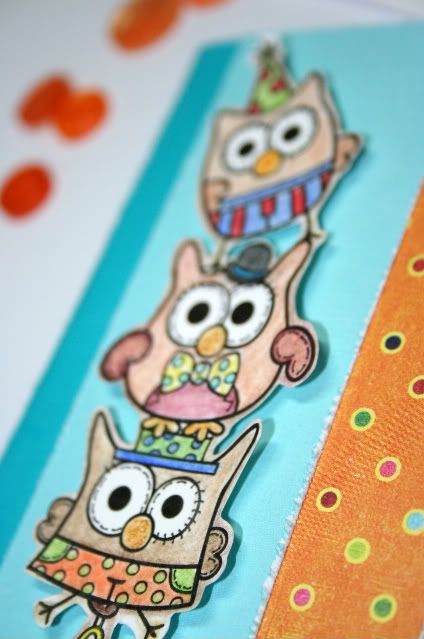 I made this card for a boy.... not too much bling. Why waste ribbons, baubles and such, when they hardly even notice the wonders? Don't they just cry out "Celebrate"!?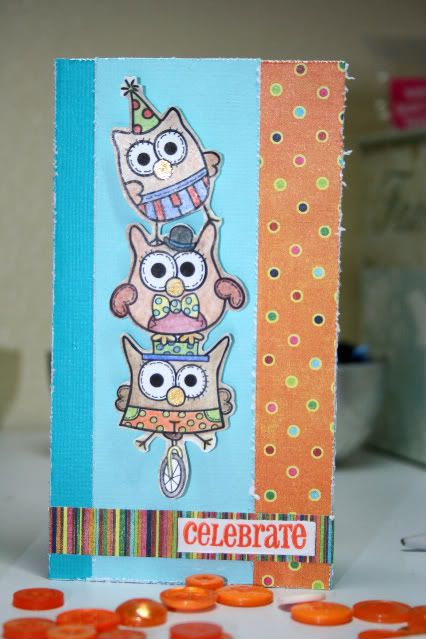 Products used: Pink Cat Studio. Basic Grey - Lime Rickey. CTMH - Orange, Breeze, Ocean. Prismacolor Pencils. Yellow Stickles.
EnJOY!