Well Hello! The week is about over and I'm excited about that.. I have some projects that I really want to get to over the weekend.
The weather here has been so nice this last week. Its been in the high 60's. Nothing better than cool crisp evenings and a nice warm day.... I think we're expecting a storm to come in tomorrow and cool it down a bit.
I created this card for a friend of mine. Her birthday was a couple of days ago.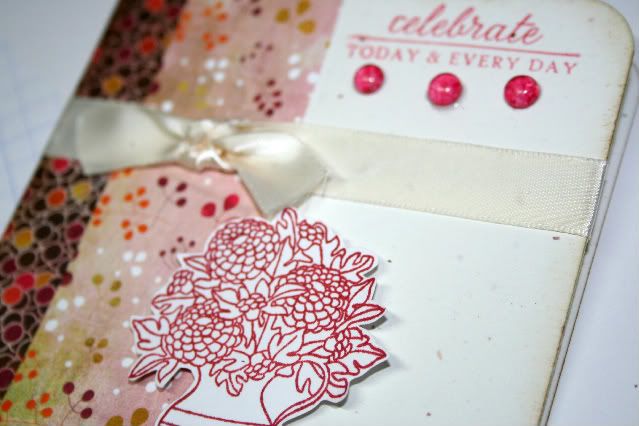 Products used: Basic Grey - Indian Summer. Confetti CS. PTI - Autumn Abundance. Dew Drops - Poinsetta. Ivory Ribbon. CTMH - HollyHock, Vinyard Berry.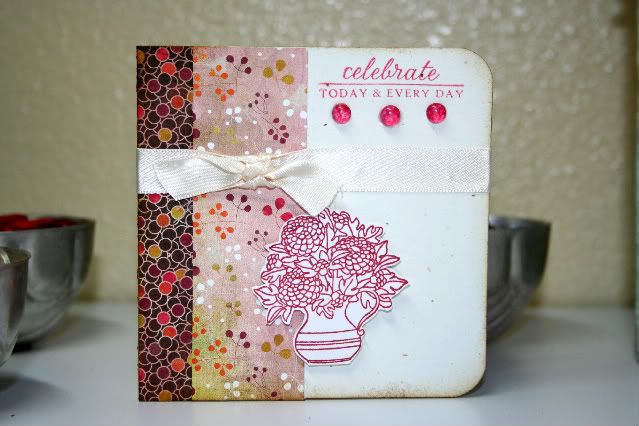 EnJOY!