Wow!  I had a busy day today.  I attended my first holiday bazaar of the season this morning, went shopping with the middle child then had two photo shoots this afternoon.
It was a beautiful day in Idaho..   partly cloudy but chilly.
Here are a couple of silly shots of my Son's Family. I bought this frame to take some fun shots with a few weeks ago and have been anxious to use it.  Of course the boys were being silly.   Carter is 4 and all boy!  If we could bottle up his energy we would be millionaires. I love his silly grin in the Family photo.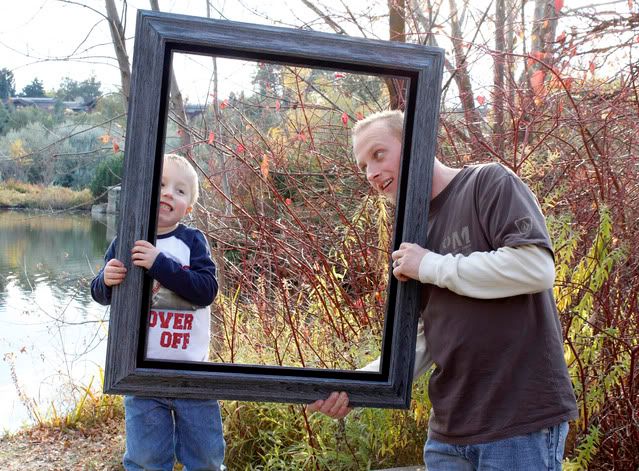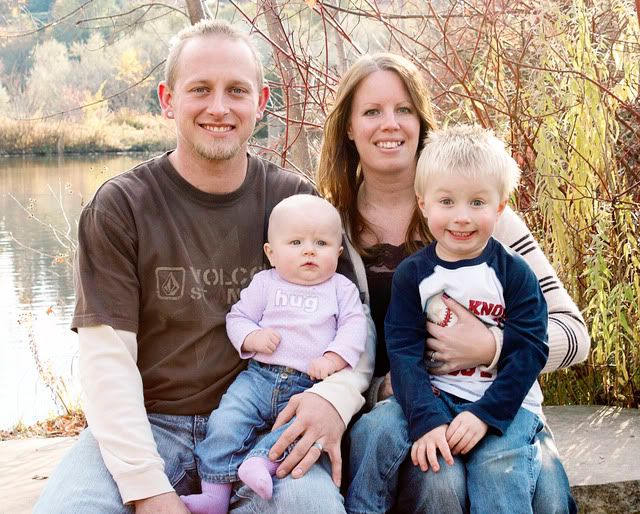 I'm still giggling over that silly grin… It's been a long day. I think I'll go climb under the quilts and read for awhile.