I love vintage, distressed and kind of grungy things.  I went to a little holiday bazaar last weekend and had to buy this for myself.  I really should be shopping for others!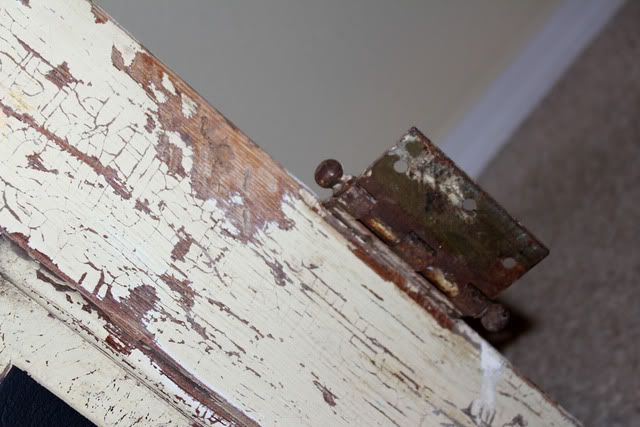 It's an old solid wood door cut in half.  The sections are painted with chalk paint.   (I need to buy an eraser and chalk).  Rustic hooks have been added at the bottom.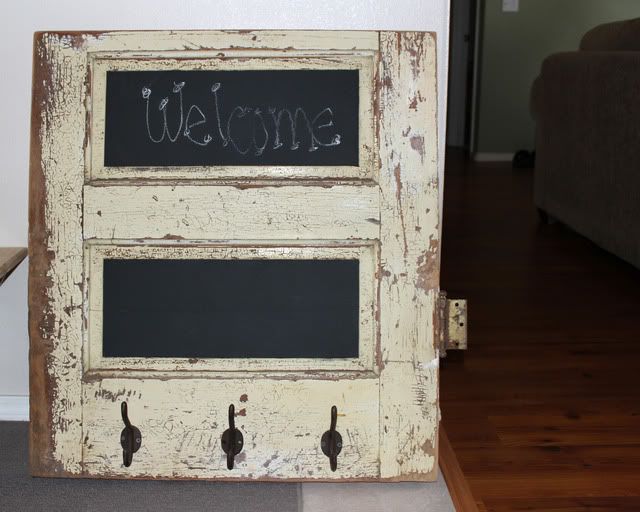 I am going to hang it in my entry.    It weighs a ton!   Don't you just love it?   The lady is going to have a spring show and will email me.  She makes all kind of outdoor things, too.
Enjoy!