I've been working on a quilt for my new Granddaughter for several weeks.  I found this fabulous Moda fabric at Craft Warehouse.   Fabric is not cheap..  It was 8.99 a yard  and I bought 7 yards,  plus thread and Flannel to line it with.  I love the bright colors!
I am not much of a seamstress.   I bought my Singer sewing machine back in the early 1980's and paid $75 for it brand spankin new.    It only has 5 stitches.   Very basic..  I sewed basic clothes for my kids when they were toddlers, hemmed pants and mended clothes with it.  I've even stitched on my cards with it.  One of these days I would like to get a new machine and make some more quilts.  Just what I need!  Another addiction!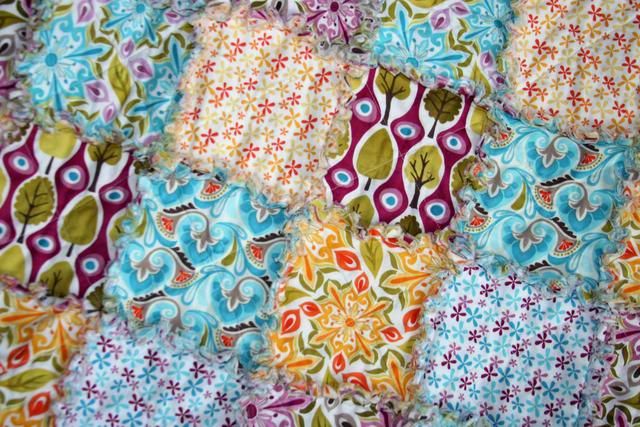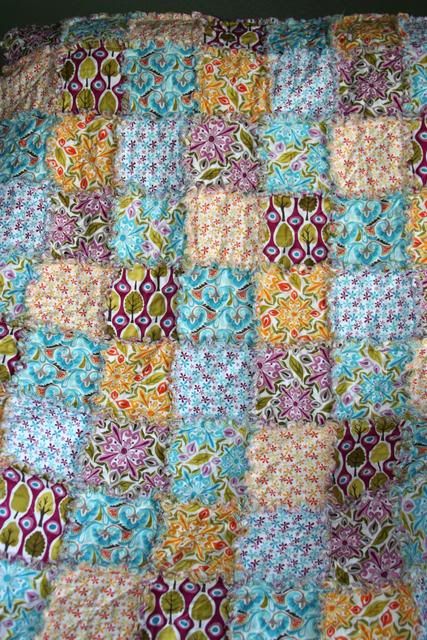 One more washing to soften it up, then I'll snip all of the loose thread and it's ready for her arrival…  Just under two weeks!   I hope she likes it.
Be Creative!