Today was supposed to rain!  It was kind of gray and dreary this morning. Then …. Mr. Sunshine showed his bright and smiling face and warmed the earth.   What a beautiful day it turned out to be.  
And…..  I have one tulip in full bloom…. more on the way!   
I went to lunch with My Mama and daughter,  went bike shopping then hung out at Hobby Lobby for awhile.    Mom and I sat out in the sun for awhile while Janelle was riding bikes around the block.  How fun is that?  Glorious! 
I stamped this pretty little card a couple of weeks ago.   It's from the CTMH stamp set – D1456 Sensational Season.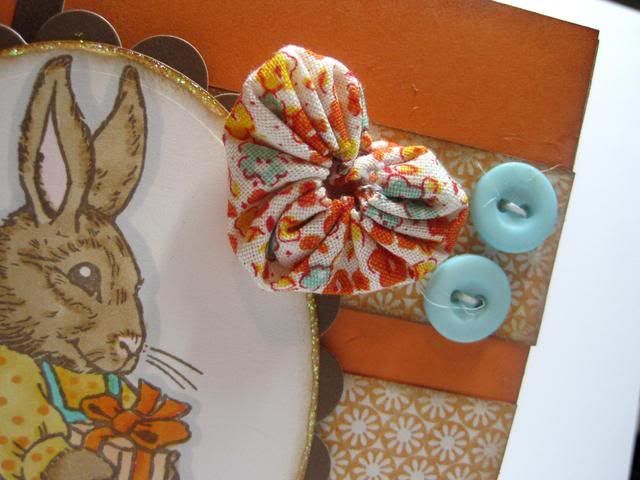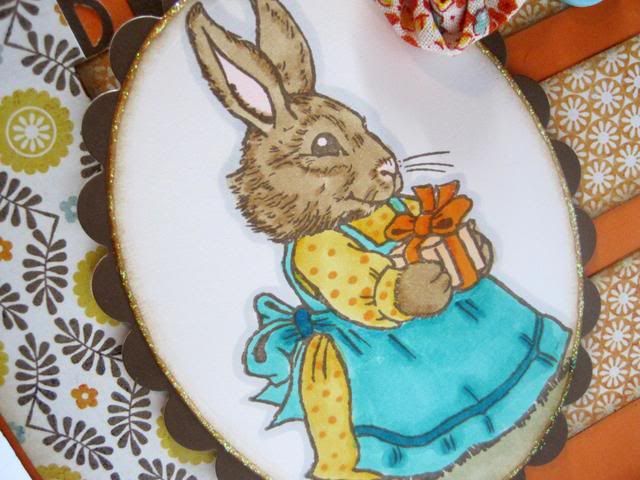 I bought the pretty little heart shaped fabric yo yo from MishMash. Go visit her at her Etsy shop.
Products used:   CTMH – D1456 – Sensational Season. Orange, Chocolate. Copic markers. My Minds Eye. Stickles. Nestabilities. Buttons. Twine. YOYO heart. Distress ink – Vintage Photo. Nestabilities.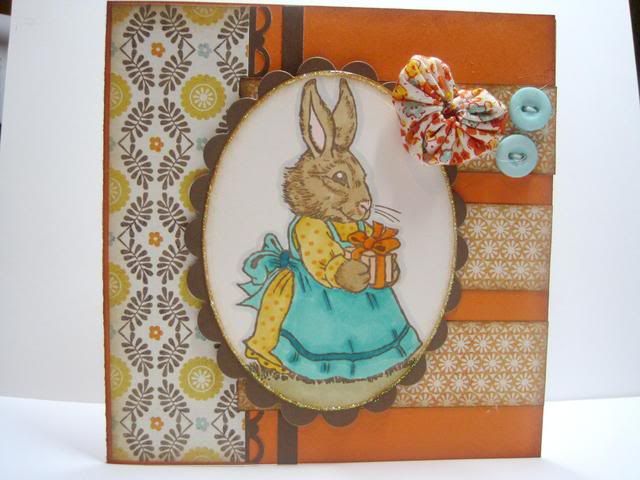 It's spring fever.  That is what the name of it is.  And when you've got it, you want - oh, you don't quite know what it is you do want, but it just fairly makes your heart ache, you want it so!  ~Mark Twain
Be Creative!