I typed almost this entire post on Windows Live Writer which is a wonderful tool for blogging. Well… When I was trying to insert a picture I got an error and the program closed. DANG IT!!! I was almost done, too… and this is going to be a long post with a lot of pictures.
It's been a while since I've made one of these cards. I don't even know what the technical term for it is. A friend gave me one for my birthday which sparked my interest to make one. I just know it's a lot of work and now I remember why I haven't make one for awhile.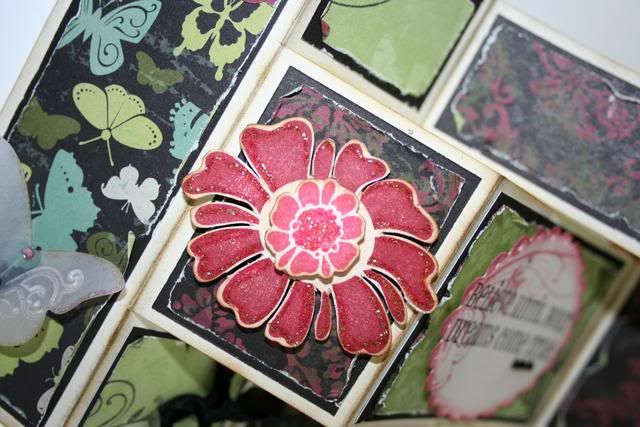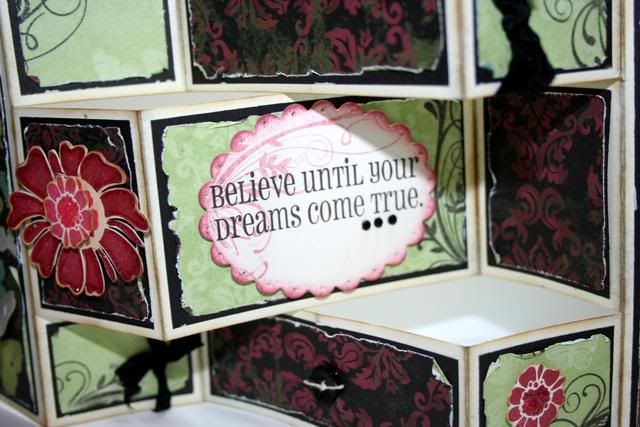 Start out with a 12 X 5.5 inch piece of cardstock for your card base. Score on the long edge at 2", 4", 8" and 10". On the 5.5" side, cut at 1.5" and 4" between the two end 2" score lines.
Is that confusing or what?
Mountain and Valley fold each score line. Study the pictures and you'll understand what I mean.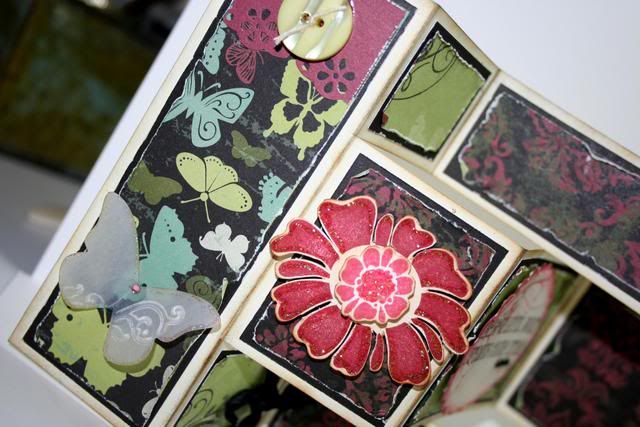 I measured each little section individually to get the sized of paper I wanted.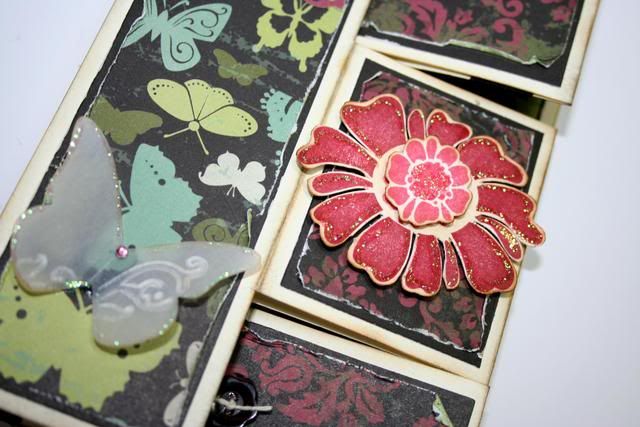 Products used: CTMH – X7135B – Wings. D1470 – Dreams Come True. Vintage Berry. Hollyhock. Pear. Grey Wool. Stickles. Buttons. Twine. Distress ink – Vintage Photo. Vellum. Embosslets. Rhinestones. Stickles. Seam binding ribbon. MS punch. Nestabilities.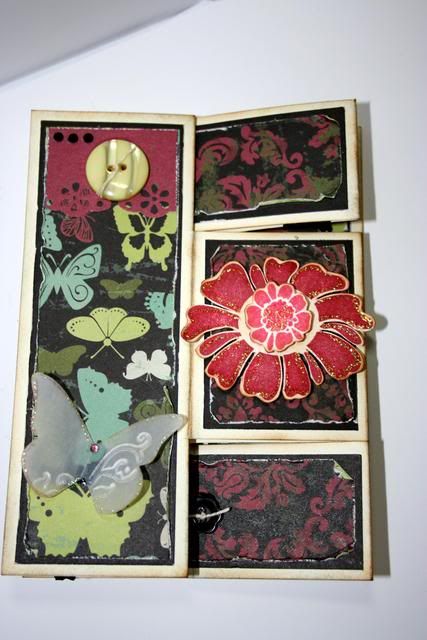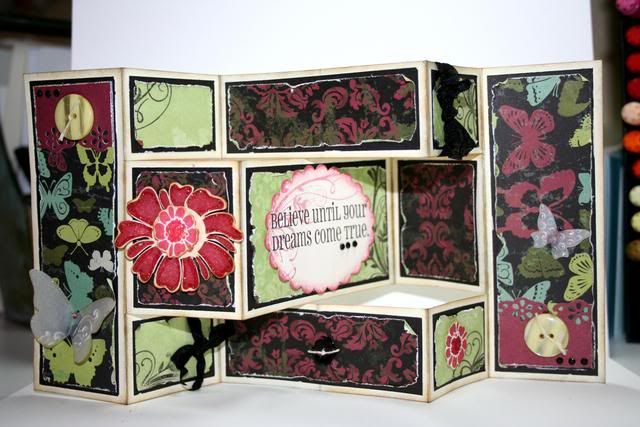 Be Creative!