In the future I will be pulling out older photos of my family, do some photo editing and tell you some funny stories. I have boxes of old photo's I need to do something with. I might as well share them with you!
This is a picture of Scissorbella and a few of her friends. They had these Senior Girls shirts made.
The lighting was really bad in this photo. I did a little adjusting, then did a topaz adjust and added a pink sparkly texture.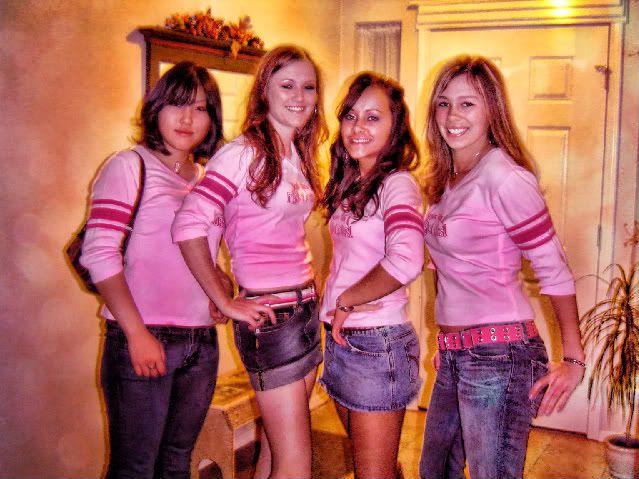 The first girl is a foreign exchange student from China, Natasha,
Ashley
,
Brandy
. They were cheerleaders together all through High School.
I desaturated this photo and added a multi color grunge texture.
EnJOY!