I painted for hours this weekend. I took about 10 things down to The Wild Ivy Giftshop. She is closed Monday and Tuesday to set up for Christmas! These are a few more things I'm working on! I set up the small Tv on my table and I've been watching Boston Legal DVD's. I've never watched it so I'm starting on Season One!

These are some Ornaments.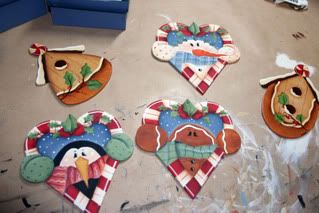 These are some paper mache boxes. Different sizes.

And this is my cute little TV