Cupcakes that is….   I doubt it…  One can never have too many cupcakes… or see too many cute cupcake cards.  They are EVERYWHERE..   Visit the creative souls of blog land and you'll know what I mean.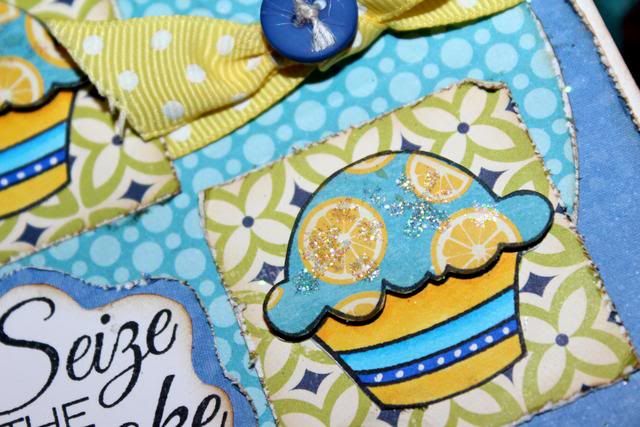 When my sister told me she wanted me to make some cards for her..  she gave me a couple of ideas and I pictured these pretty little cupcakes in shades of blue.   I stamped the image on white and colored with my Copic Markers. I then stamped them again on some Little Yellow Bicycle paper and cut out the tops . I then stamped some little flower images and frosted them with glitter.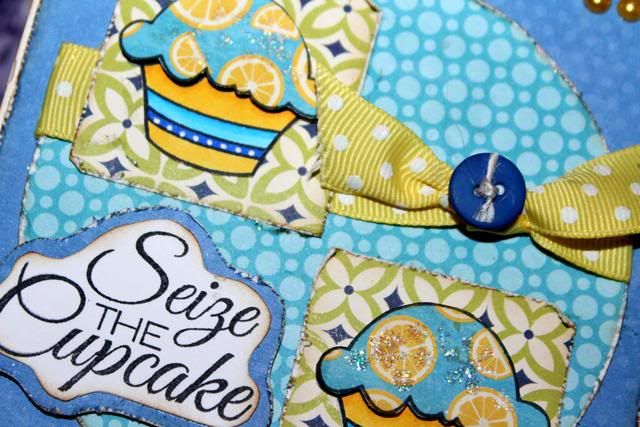 Products used:   October Afternoon. Little Yellow Bicycle – Sweet Summertime. Silhouette – Circle – Verve – Seize the Cupcake. Copic markers. Ribbon. Glitter. Twine. Button. Yellow Pearls. Distress ink – Vintage photo. White Gel pen.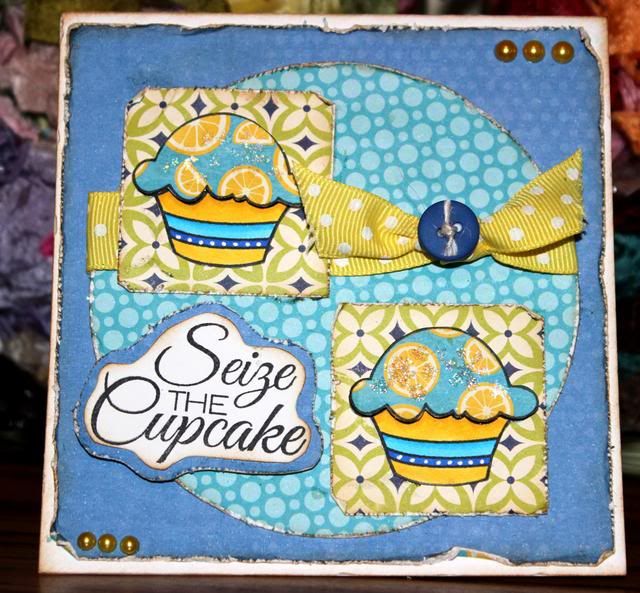 Be Creative !