My Grandson just turned 4.   Carter loves Super Hero's and received several as gifts for his birthday.  
Several days ago while at his house, he showed me some stickers he has.  Captain America, Thor, Hulk, etc.   I pointed at one and said " The Incredible Hulk".  He quickly informed me "Grammy,  He's The Hulk.  He's not one of the Incredible's !"   I guess he told me!
When I found this Digital image from Digi My World.. I had to get it.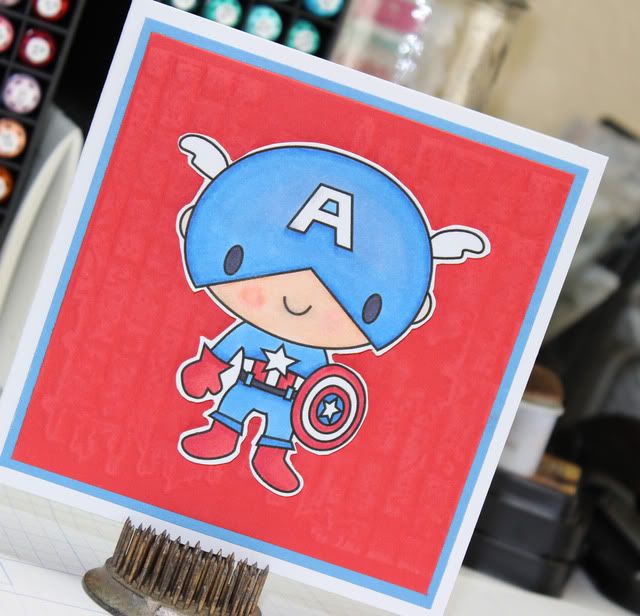 I printed the image on good heavy cardstock then colored with Copic markers.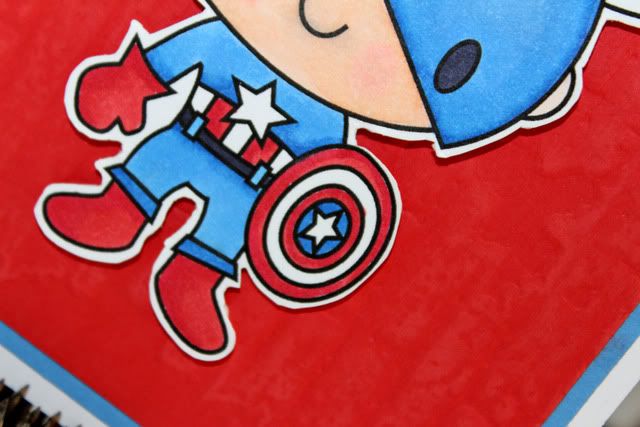 Products used:   Copic Markers.  CTMH – Dutch Blue.  SU – Poppy.  Tim Holtz embossing folder.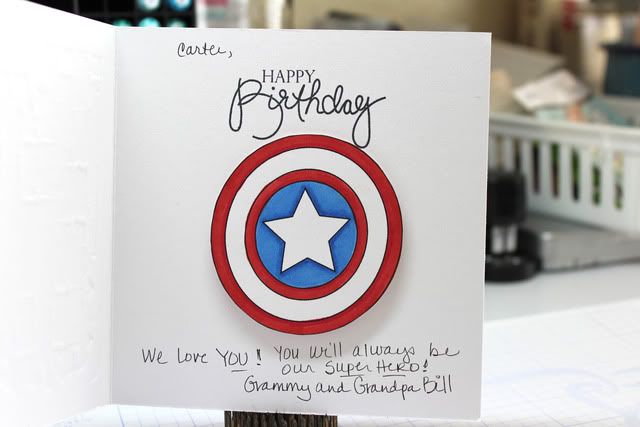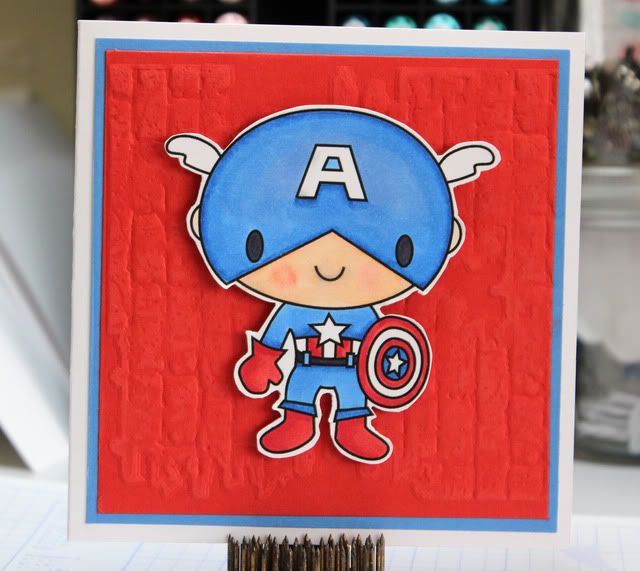 He was excited to show off the result of the blue frosting from his Birthday cake.  Here is is with his Aunt Ashley and his Great Grandma Dort.
Be Creative!