Paper bags are quite versatile.  I've made several things using paper bags.  I've wrapped presents.  I've made flowers.  I've made various scrapbook designs. I've even used it for a fine sandpaper. And…, now I've made a card.   I love it..  A small lunch bag makes a 5x5 card.
I printed a digital image I got over at Mo's Digital Pencil.   I colored this sweet image with my Copic markers.   The flower is homemade. (I can't remember the last time I used a flower that was store bought)
This card really needed a little extra bulk and support so I added a little something to the inside, too.
Products used:  Brown Paper bag. My Minds Eye – Lime Twist. Copic Markers. Mo's digital image. Bling brad. Distress ink- vintage photo. Handmade flower. Glimmer mist.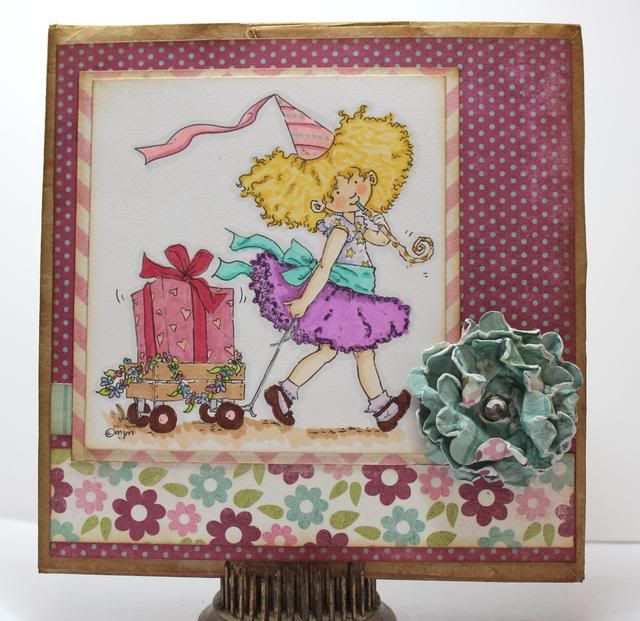 Be Creative!