Ok…  For the last few years when I go to a yard sale or a little vintage shop…  If I find a cute little old tea kettle or coffee shop… I buy one or two..   They are quite collectable and aren't cheap…..
I love painting them!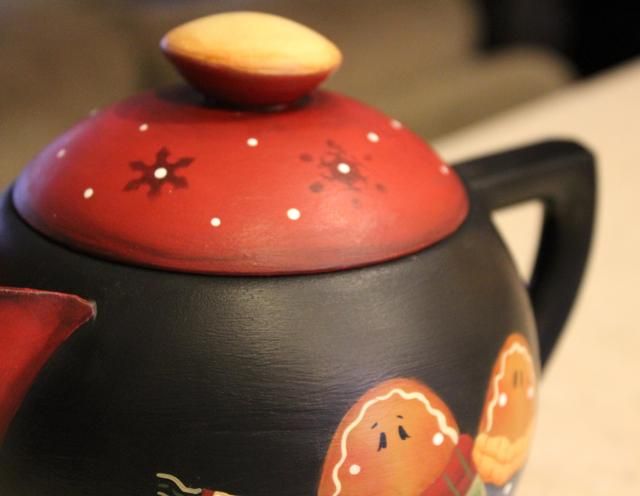 I used to paint quite a few items and have a booth at a bazaar every year but it became a job and no longer fun.   Now I just paint a few custom orders..  In 2012 I resolve to paint a little more and to especially paint a few more things for myself.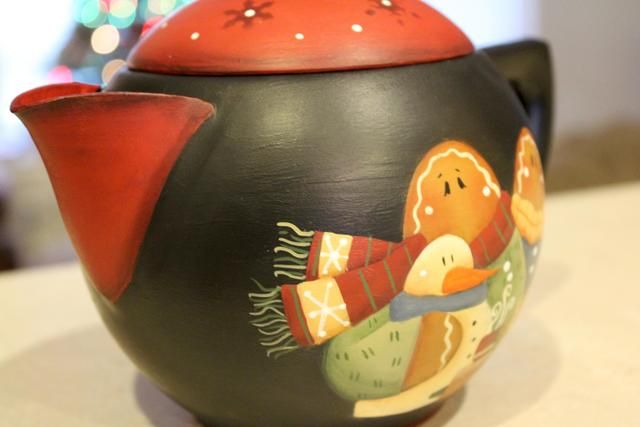 I use Americana acrylic paint.  It is my favorite brand and I can buy them for .98 at my local art supply store; Quality Art in Boise.   I buy all of my brushes there, too.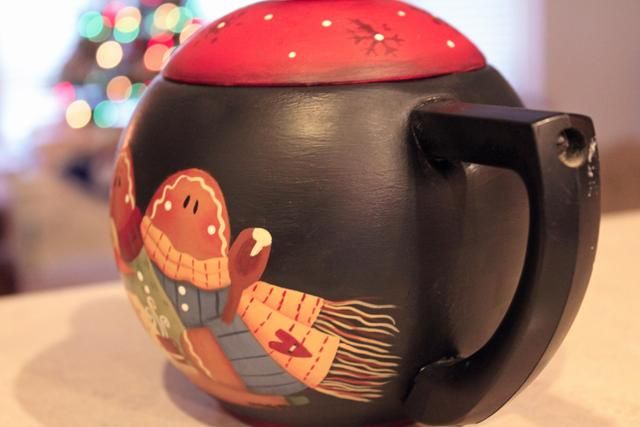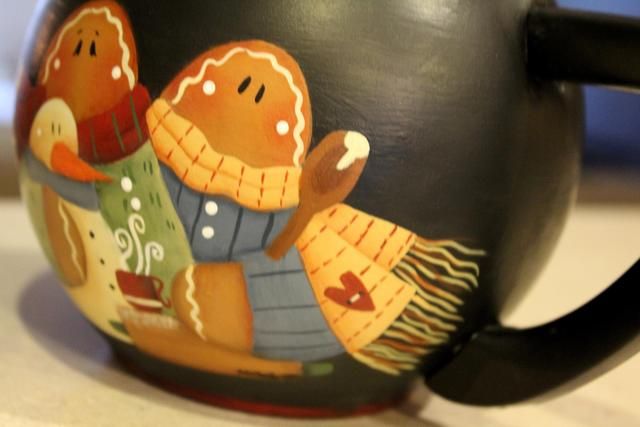 The recipient of this purdy little teapot absolutely loved it!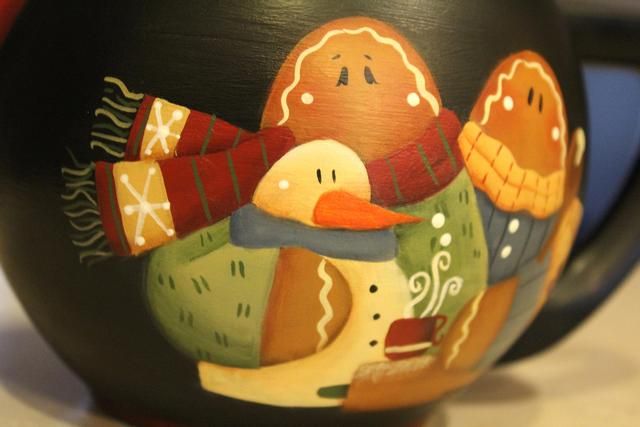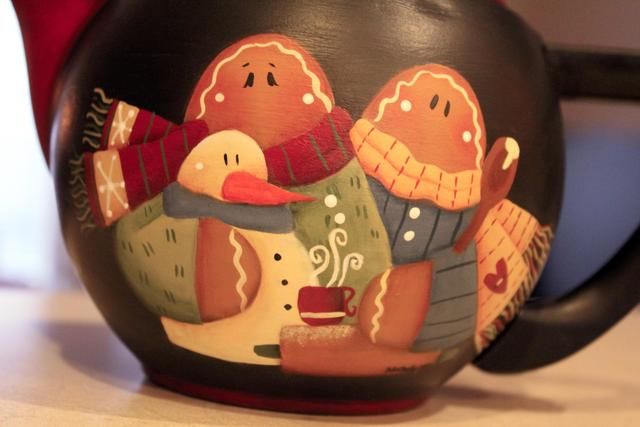 Sorry about the glare on this one…
Be Creative!