Did you see the Lunar Eclipse early this morning?   I tried taking a few pictures.   I started about 6:30 until about 7:15 AM from my back yard in Kuna.    Considering I've never taken pictures of the moon, it was about 13 degree's, the wind was blowing and my lens is only 55-250 they turned out fair.  At least it was a crystal clear sky and cool to watch.  
I read THIS article and followed the instructions.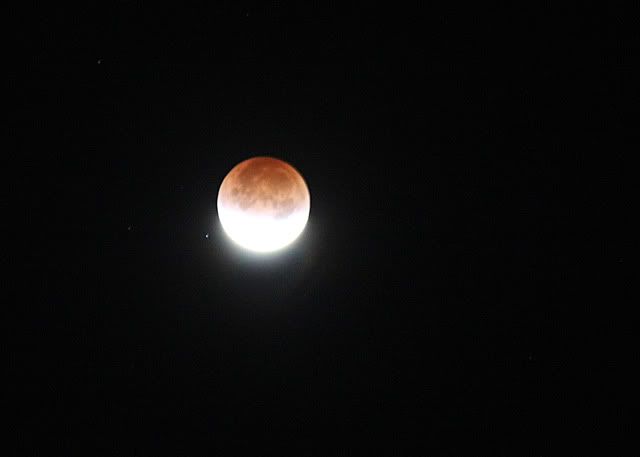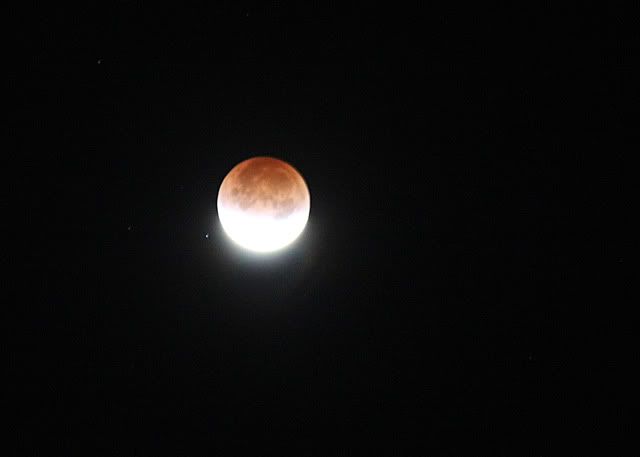 Must have been a bigger gust of wind on this one.
The moon was getting really dark, I could hardly see it with my eye but the camera could still see it.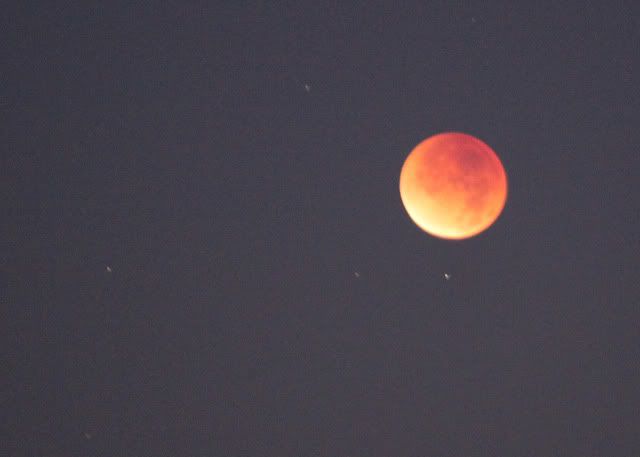 You can read more about the Eclipse HERE.
Unlike the solar eclipse, a lunar eclipse can be watched with the naked eyes and it is also perfectly safe to venture out in the light of the eclipsed moon! This was the second for this year.
Some day I would like to get one of these, and when you see the prices you'll understand why I'm not the proud owner of one. 
(70-200mm) cost is about $2500.00
(28 – 300mm) or even one of these that costs about $4300.00
This one is if I win the lottery.   Especially since it costs $11,000..   of course that would mean I would have to purchase a lottery ticket.
Time to wake up from LA LA Land…..