I finished the Advent Calendar.  It's a Christmas gift so it won't be used until next year.
This little sheep is just begging to take a peek at Baby Jesus.
I love the little rabbit.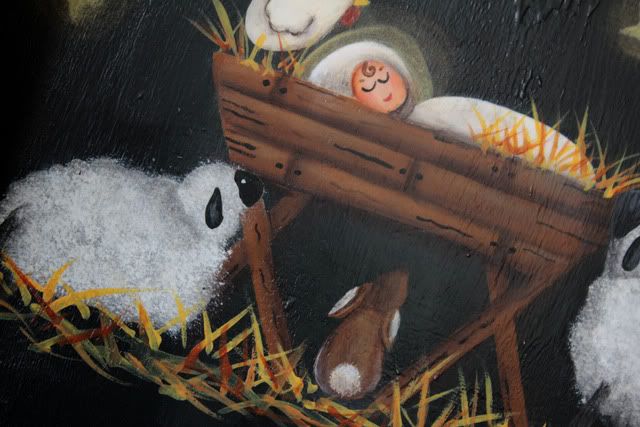 This was a pretty labor intensive project.  I had to put together and paint every little piece.  The boxes are covered with decorative paper. The calendar isn't as bright as it appears in the pictures. I started using some chipboard for the numbers but they were a mess.  They kept peeling after I painted them.  I ended up cutting out some numbers using a heavy cardstock (cherry cobbler) and my Silhouette.
I didn't want this to be to sparkly so I added just a touch of extra fine glitter to the front of the boxes.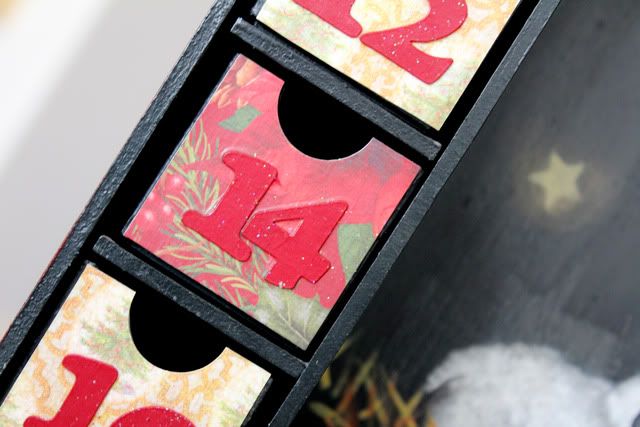 I use DecoArt American paint for all of my painting projects.  It is  my favorite brand to use.   I purchase all of my painting supplies from Quality Art in Boise.  They have so many items to choose from and fabulous prices.
I added a hint of glorious gold around the stars and the halo for the glowing effect.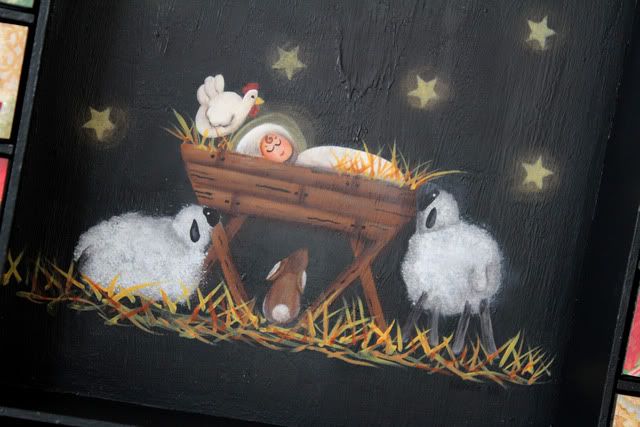 The Box measures approximately 18" x 18"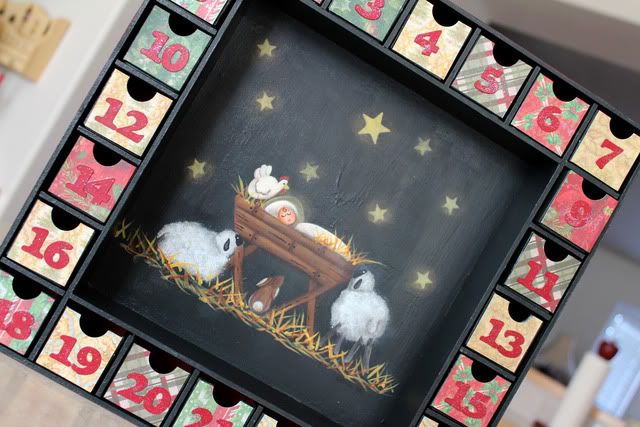 I used to do a bazaar every Christmas and paint dozens of projects to sell.  It got to be a job and I didn't enjoy it any more.    I usually only paint 6-8 projects a year.  Next year my goal is to paint a few things for myself.  I'm making my own little wish list . :)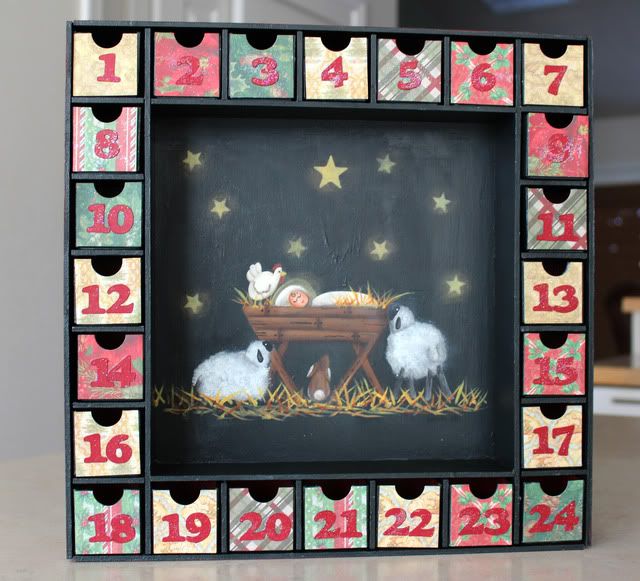 Merry Christmas!