I've been fascinated with Art Journaling.   Some people also do Faith Journaling which is similar but focused on Faith.
I decided I would give it a try.  I'm just kind of sketching/doodling and seeing what happens as I go.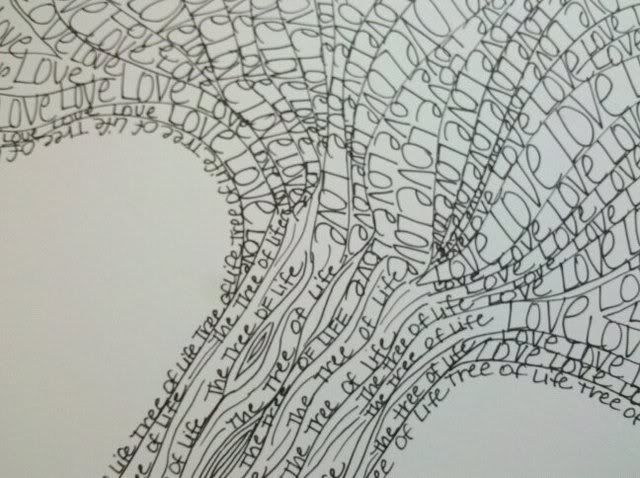 This page is The Tree of Life…   I've doodled and lettered the trunk and the branches then painted a little color with Twinkling H20's … and that's about it so far…   I have all kind of ideas floating around in my brain…  we'll see what happens next.
Be Creative!