On our way home from Eastern Idaho, we stopped to see Shoshone Falls.  This year it is extra breath taking!  The Snake River water levels are at flood stage and the snow pack is still over 300% above normal.   You drive down into the canyon and there is a nice park for picnicking, and trials to hike with outlooks for better views.
The falls are known as the Niagara Falls of the west and is one the most impressive views along the famous Snake River.  With the waterfalls being nearly 1500 feet wide with water dropping a staggering 212 feet it is even a longer drop than the Niagara Falls which drops 176 feet.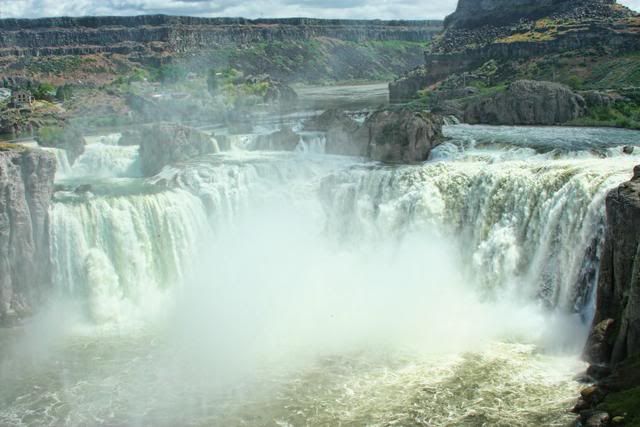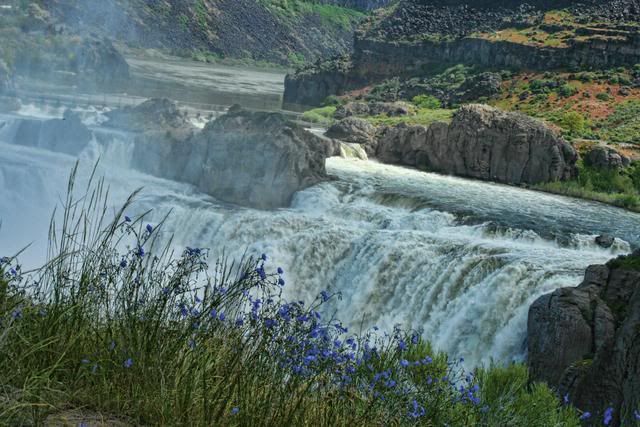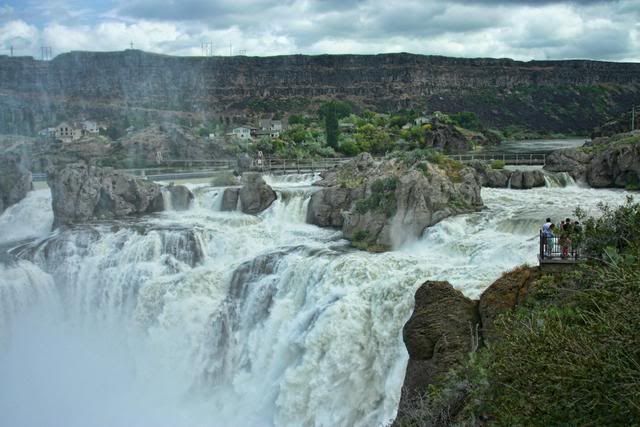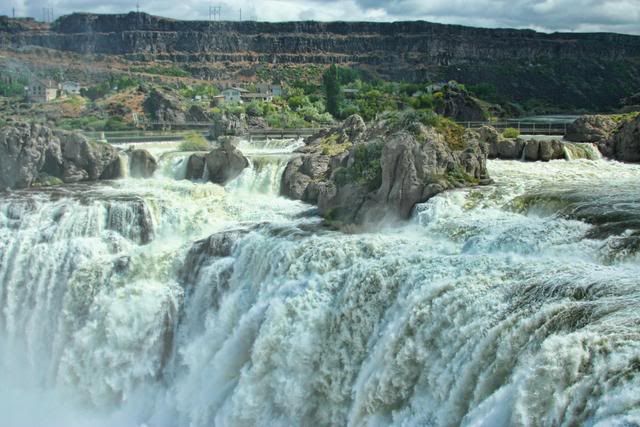 One more reason I love this beautiful state of mine!