I am blessed.  The end!
If you sit down and ponder for a minute and really think about it.  You too will know how blessed you are.
I made this card for the Viva La Verve March Challenge – week 2 over at SplitCoast Stampers.
I used my nestabilities to cut out the large circle. I water colored the image with Twinkling H20's.  It gave the flower a dreamy look. Maybe my contacts are just cloudy tonight.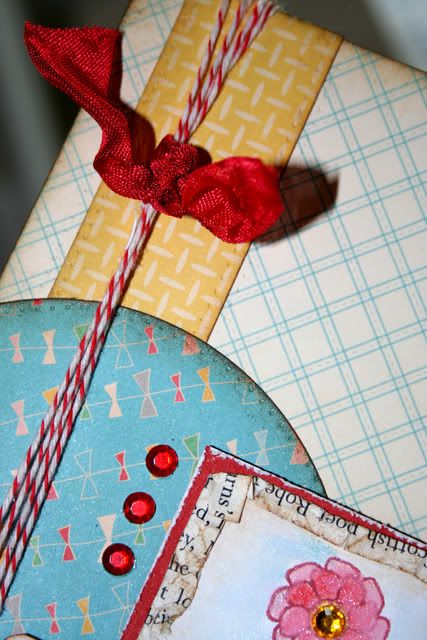 I cut out a square from an old book page just a smidge bigger than the painted image.   I wadded it up, then distressed it with vintage photo ink  then wrapped it around the image and glued down.  
Products used:   Cosmo Cricket – Togetherness. CTMH – Tulip. Verve – Many Blessings. Rhinestones. Twinkling H20's. Old book page. Seam binding ribbon. Bakers twine. Distress ink – vintage photo. Sewing tool.
Be Creative!