Yesterday was my birthday.  I decided to take a day of vacation so that My Handyman and I could go on an adventure.  His days off are Thursday and Friday and mine are Saturday and Sunday so we have to schedule time to see each other.
At first I was thinking of heading to the mountains.  They've had a lot of snow lately and I thought that would be fun.  There would probably be Deer and Elk down low and would make for some great photo shots.   
One of the guys at work was telling me about the Bruneau River Canyon overlook.   I've been to the Bruneau Sand Dunes which is a fun place for a day trip.  There is fishing, hiking, kite flying, camping.. etc..   The Canyon is  about 70 miles East of home.   I decided that would be a great day trip and since it's in the desert,   there shouldn't be any snowy roads.
This beautiful canyon is 1300 feet wide, 800 feet deep and 60 miles long.   Look HERE for more information. 
The last 5 or 6 miles is unpaved open range washboardy roads.   There is a possibility of seeing Antelope and Big Horn Sheep.  All we saw were Slow Elk (AKA – Black Angus).    Once we arrived, we walked to the edge of the canyon. There is a large area with trails and rails along the edge.  It would be highly unlikely you would survive if you fell over the edge.    I made this quick video with my phone.
What a beautiful place!   In the Spring.  It's a very popular place for Kayaker's. They hike down to the bottom of the canyon and enjoy the White Water adventure.   I don't even want to know how they get down to the bottom.
The day was breezy and overcast.  My pictures are hazy but you can see how beautiful it is there.  All were taken from the overlook area. The Bruneau River at the bottom of the canyon is milk chocolate brown.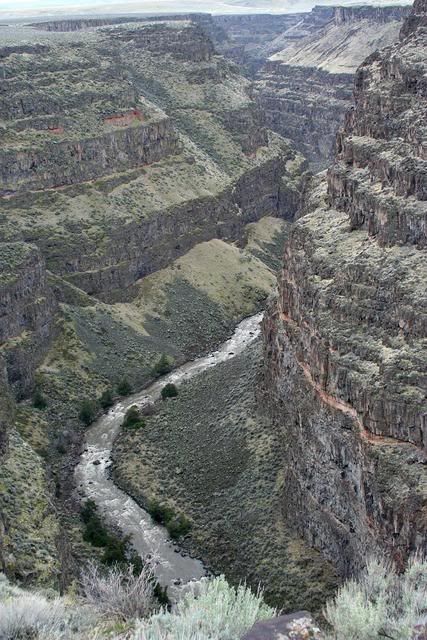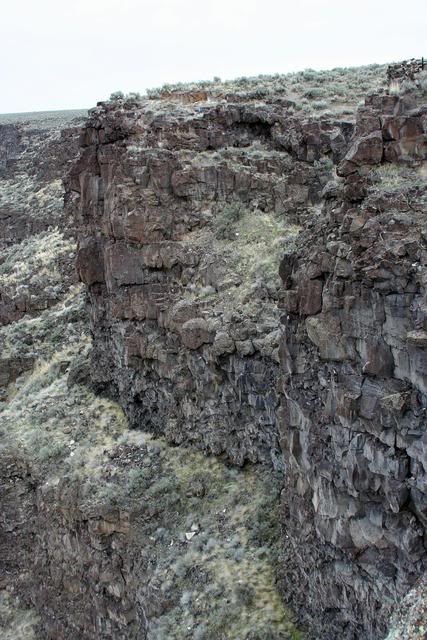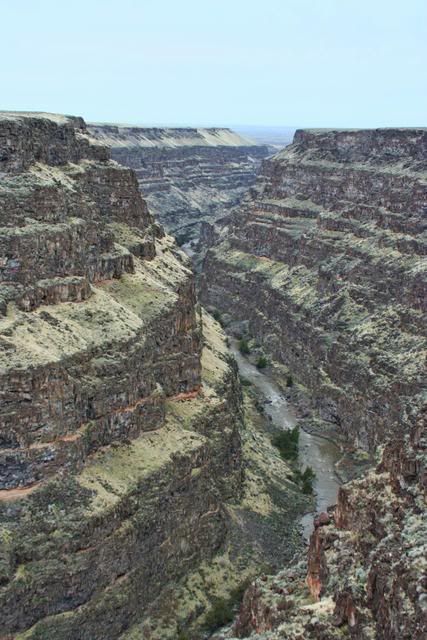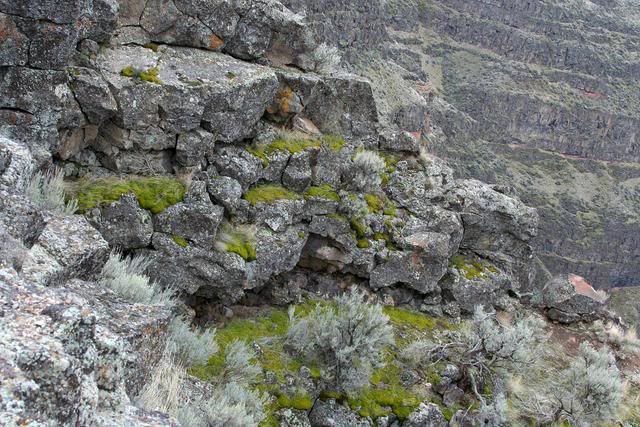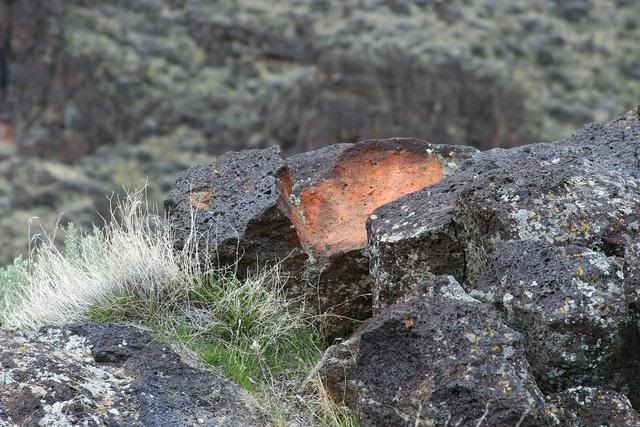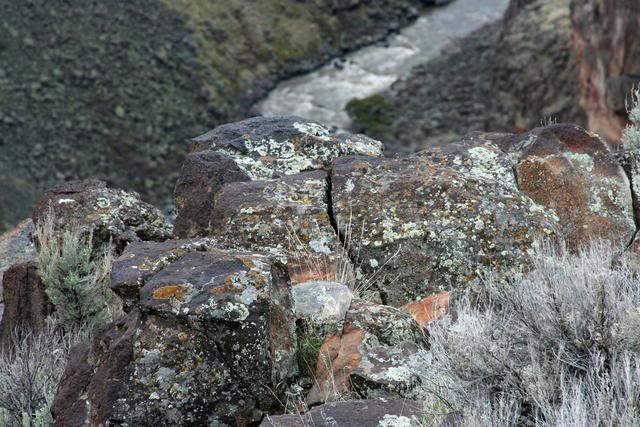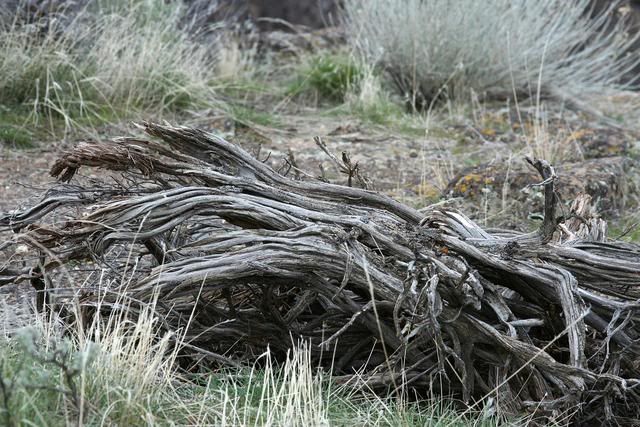 On our way home we stopped at the Black's Creek Shooting Range.  45 minutes and 150 rounds of ammo later we headed home.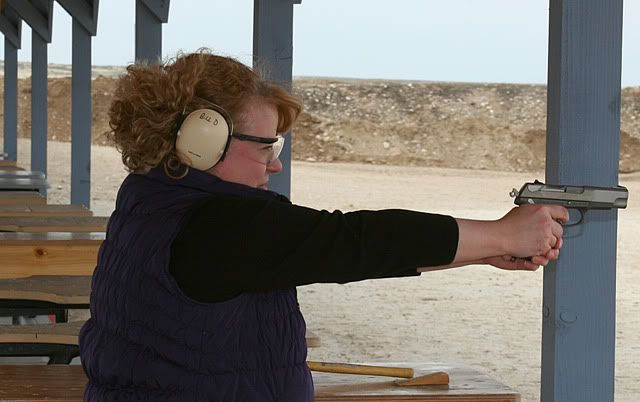 Do you think I could be one of Charlie's Angels?   
We then stopped at Cabelas,  bought more ammo to restock the supply and looked at THESE.     My Handyman got a Cherry Cheesecake for desert.  What a great Birthday!    Today I am meeting my mom for lunch.
enjoy!