I shared this digital page when I first made it  last Fall.
We stayed in a house at Lake Tahoe for a week and had a lot of fun adventures.  My Mom wrote the little story so I printed it for her… drew and painted a few of my own prehistoric creatures,  added a few extra embellies and framed it for her.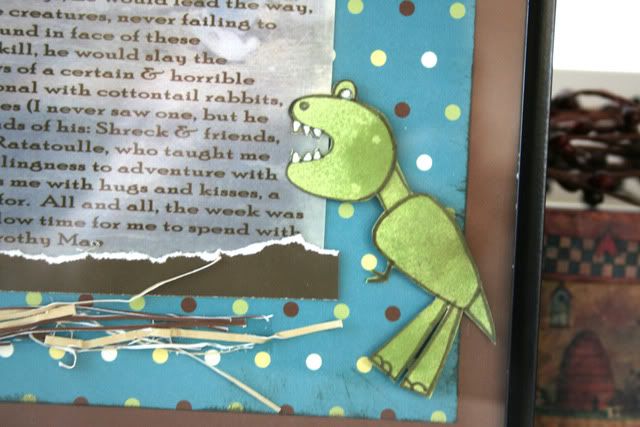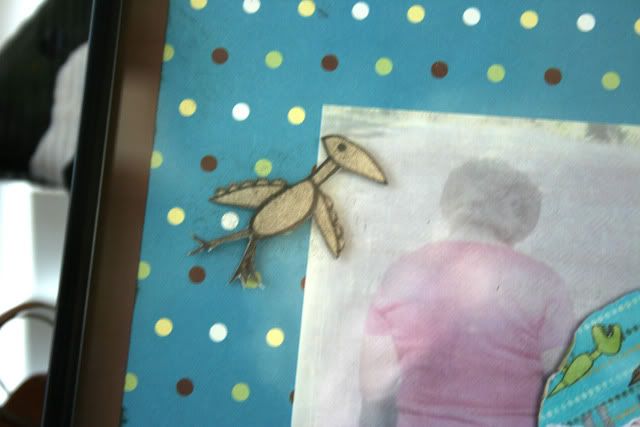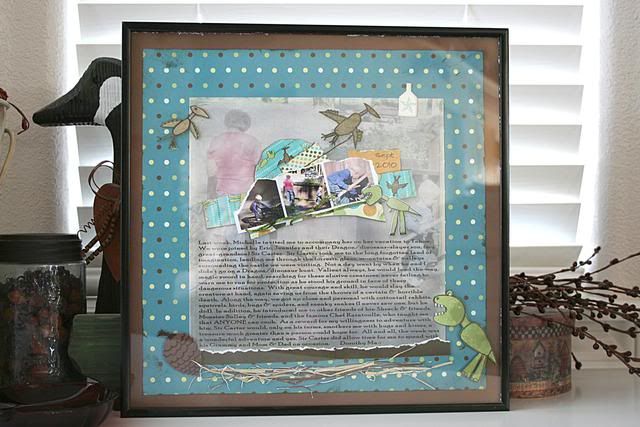 Here is a closer look at the digi page.
Be Creative!