I made this card for a friend that is going through a few trials in her life. I have faith that they will end soon.
I used Stampendous - Changito Swing and Hang in There. CTMH CS - Cocoa and some Misc Bohemium B&T Papers.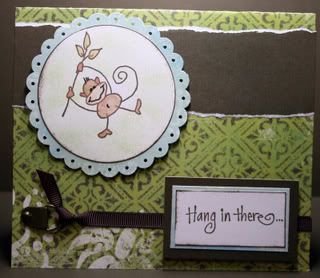 I made this card using My Favorite Things - Boho Blossoms and some Misc Shimmery CS.