I am Thankful that God gave me creativity and talent.
I love to Stamp, Scrap and Tolepaint.
This card was made using CTMH stamp - No Greater Love - A1097, Everlasting B&T paper - X7085B, Bamboo, Cranberry and Ponderosa Pine CS.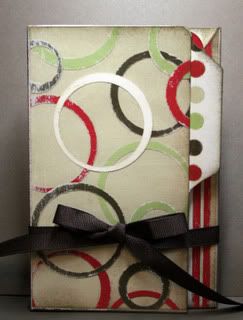 Folded showing front view tied with a ribbon.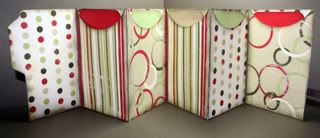 Open showing front view - Pockets with solid cardstock tags inside.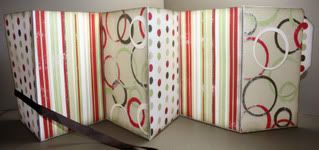 Open showing back view.
This accordian album was made using CTMH True Fit Folio's - X1404 (12x12 file folder)
I used Cocoa Cafe Paper. CTMH Cranberry, Sweet Leaf and Bamboo CS.
I still need to embellish it. I haven't quite figured out a theme yet.