Gerard Butler.. HHMMMM!!! We watched the 300 tonight. I seen it in March when the movie came out! I told Wilt I want a life size poster of The King of Spartan!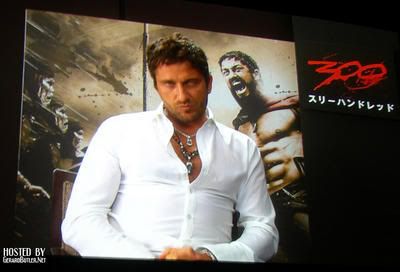 Have you seen this movie?? We watched it tonight! The first time Wilt has seen it.
I like it. Did you???