I had a request for an outdoorsy wedding card.   It's not the usual run of your mill frilly card.  Totally non-traditional.  This is what I came up with.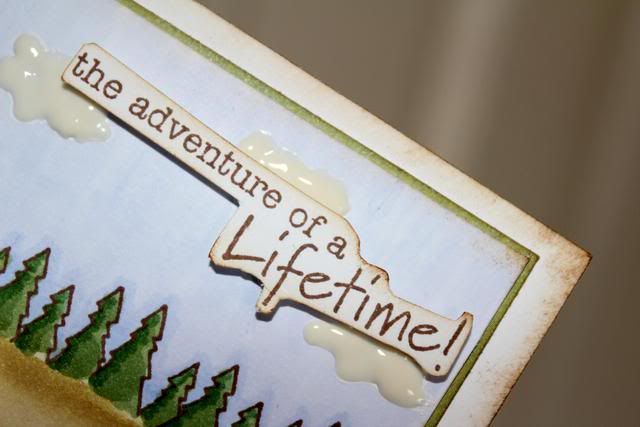 Anna Wight's Whipper Snapper stamps are so fun!   What do you think?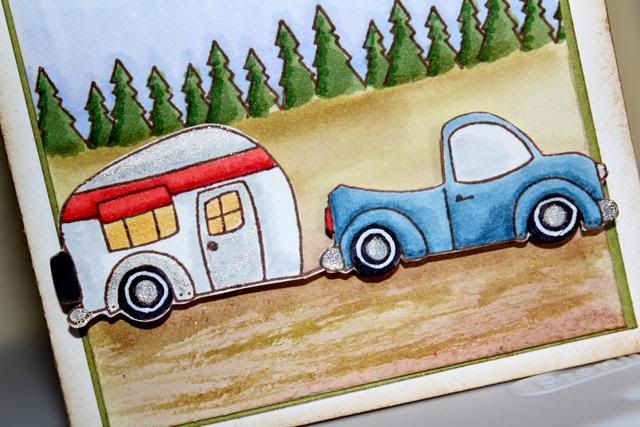 Products used:   Whipper Snapper – Great Outdoors. My Minds Eye – Bohemian. Copic Markers. Twinkling H20's. Aqua pen. Soufflé pen. Silhouette. Shimmerz. Liquid appliqué.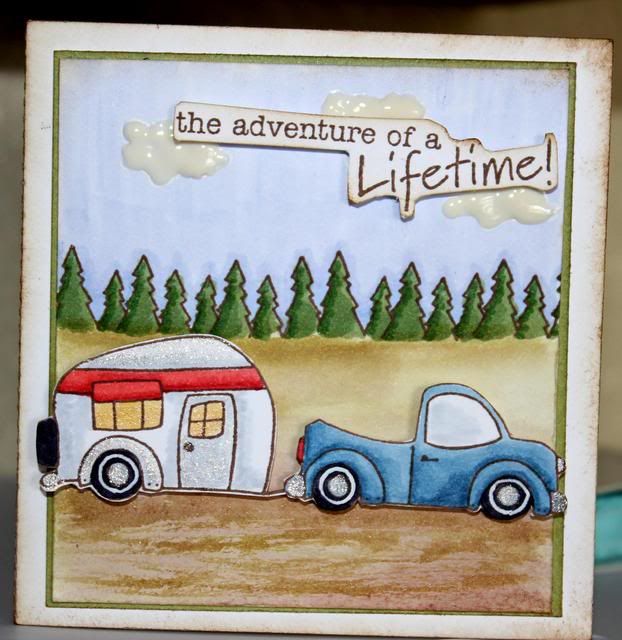 Be Creative!